Notebooks - Anti Social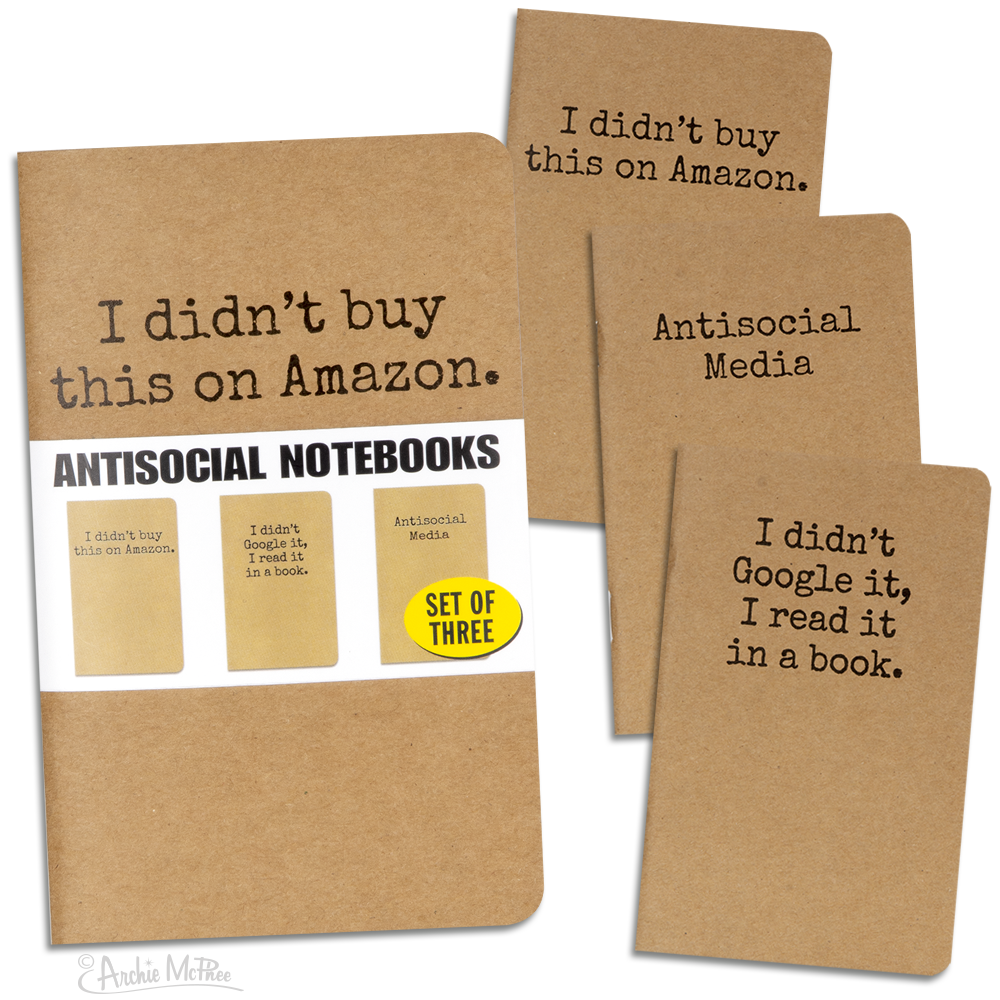 Not everything needs to be done online. This set of three notebooks labelled: I didn't buy this on Amazon, I didn't Google it, I read it in a book and Antisocial Media lets the world know that things like privacy and personal connection are important to you. Each notebook is 48-pages, 5-1/2" x 3-1/2" (14 cm x 8.9 cm) and contains ruled paper. Attached with paper band and bagged. ISBN.
Product Size: 5.5"x 3.5"
Package Size: None
Package Type: None
Bilingual Packaging: Unknown
Pegable: No
Shelvable: Yes
Display Type: None
Battery Type: None
Age Group: None
Master Qty: 60
Inner Qty: 12
UPC Code: 739048128543
UPC Code on Product: Unknown