Auto Shade - Car Full o Rubber Chickens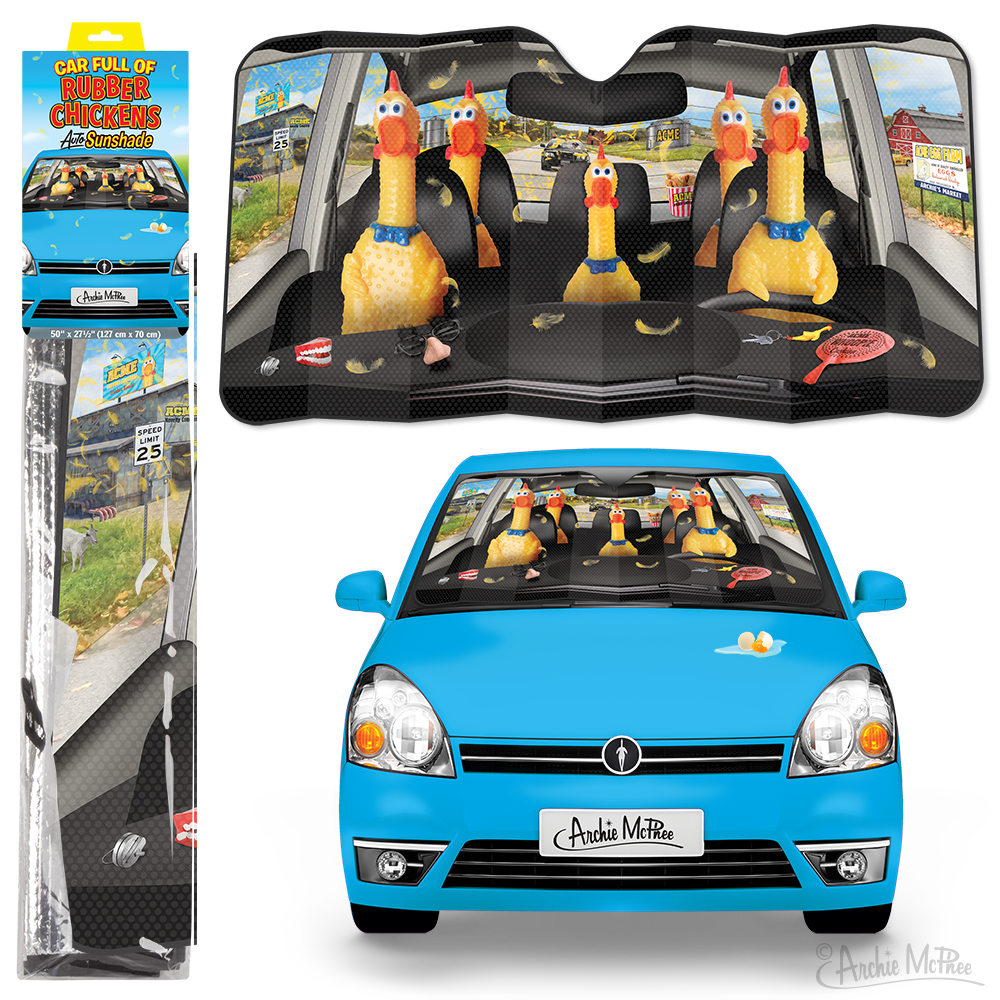 Keeps your car from getting as hot as a rotisserie oven! Not only will this sunshade help to keep your car cool, it will also make you laugh every time you see it. It's five Rubber Chickens that just flew the coop with the traditional surprised looks on their faces. Guaranteed to get attention in a parking lot. At 50" x 27-1/2" (127 cm x 70 cm), this sunshade is big enough for most cars. It protects, cools and blocks out UV rays. Includes two suction cups for easy installation. Folds for easy storage. Metallized polyester laminate. Bagged with illustrated header. WARNING: Not intended for extended exposure to heat above 120 °F (49 °C) inside car.
Product Size: 50"x 27.5"
Package Size: 7"x 28"
Package Type: None
Bilingual Packaging: Unknown
Pegable: Yes
Shelvable: Yes
Display Type: None
Battery Type: None
Age Group: None
Master Qty: 18
Inner Qty: 6
UPC Code: 739048128574
UPC Code on Product: Unknown