Notebooks -Rosie the Riviter 3pk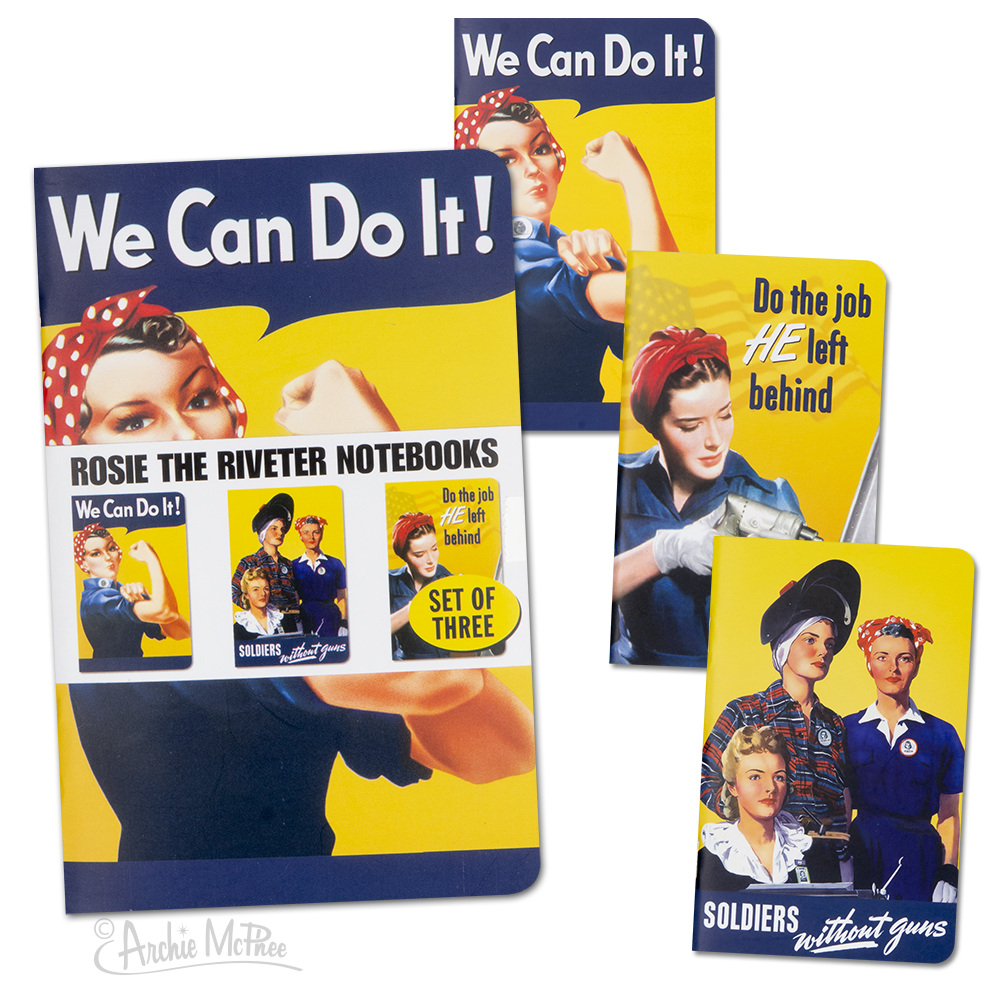 You can write it! Rosie the Riveter, with her motivational implorement that "We can do it!" has become a symbol of female empowerment. This set of three color notebooks is decorated with imagery of women working during the war effort in World War II. Each notebook is 48-pages, 5-1/2" x 3-1/2" (14 cm x 8.9 cm) and filled with ruled paper. Attached with paper band and bagged. ISBN.
Product Size: 5.5"x 3.5"
Package Size: None
Package Type: None
Bilingual Packaging: Unknown
Pegable: No
Shelvable: Yes
Display Type: None
Battery Type: None
Age Group: None
Master Qty: 60
Inner Qty: 12
UPC Code: 739048128581
UPC Code on Product: Unknown