Candy Canes - Pizza ****DISCON And now SOLD OUT****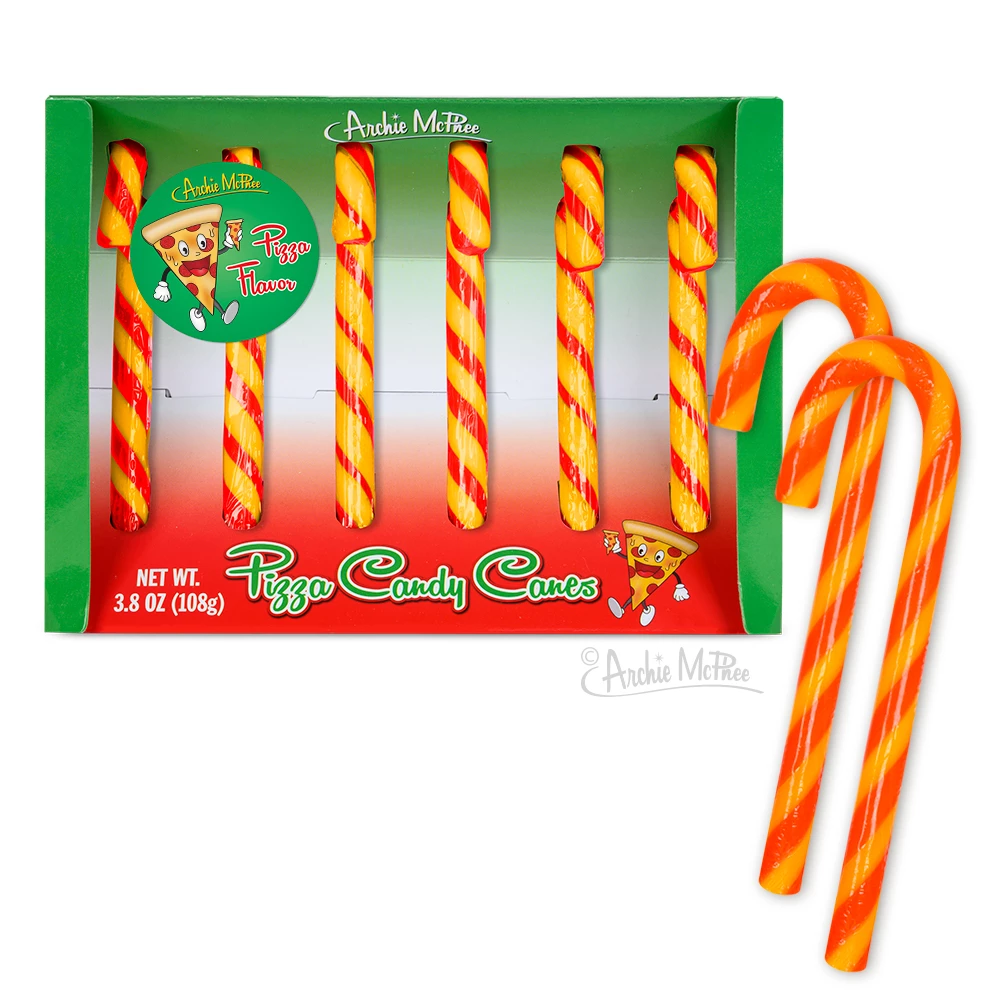 PERFECT PRESENT FOR YOUR PREFERRED PIZZA PARTISAN Delizioso! If you want pizza flavor, these candy canes deliver! (In 30 minutes or less.) This set of six candy canes is like a little slice of Italian-spiced heaven, cooked in a candy-fired oven by Sicilian elves. Each candy cane is 5-1/4" (13.3 cm) tall with red and yellow stripes. Illustrated box. Shrink wrapped.
Product Size: 5.25"
Package Size: 7 x 6 x 2"
Package Type: Color Box
Bilingual Packaging: Unknown
Pegable: No
Shelvable: Yes
Display Type: None
Battery Type: None
Age Group: None
Master Qty: 36
Inner Qty: 12
UPC Code: 739048128611
UPC Code on Product: Unknown