Rubber Chicken - Bendy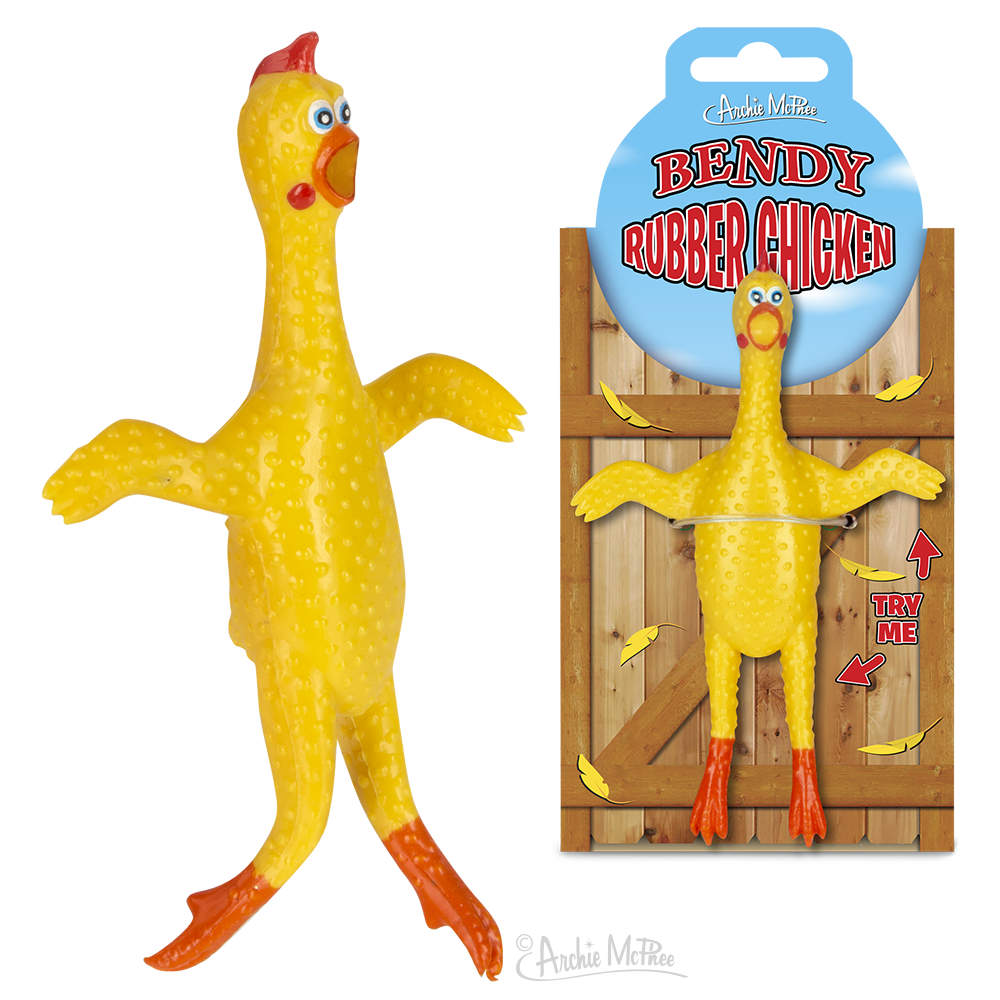 HE'S FUNNY NO MATTER WHAT HIS POSITION IS If you're in search of perfectly pliable poultry to perch precariously on a precipice, this is the product for you! This 5" (12.7 cm) tall, soft vinyl rubber chicken is bendable and comes with an illustrated card that folds out into a barnyard backdrop for posing. You'll never want to deal with a boring, stiff chicken again! 3D illustrated card.
Product Size: 5"
Package Size: 7"x 4.25" x 1.5"
Package Type: Colour Box
Bilingual Packaging: Unknown
Pegable: Yes
Shelvable: Yes
Display Type: None
Battery Type: None
Age Group: None
Master Qty: 144
Inner Qty: 12
UPC Code: 739048128666
UPC Code on Product: Unknown