Finger Puppet - Hand Feet Set Dark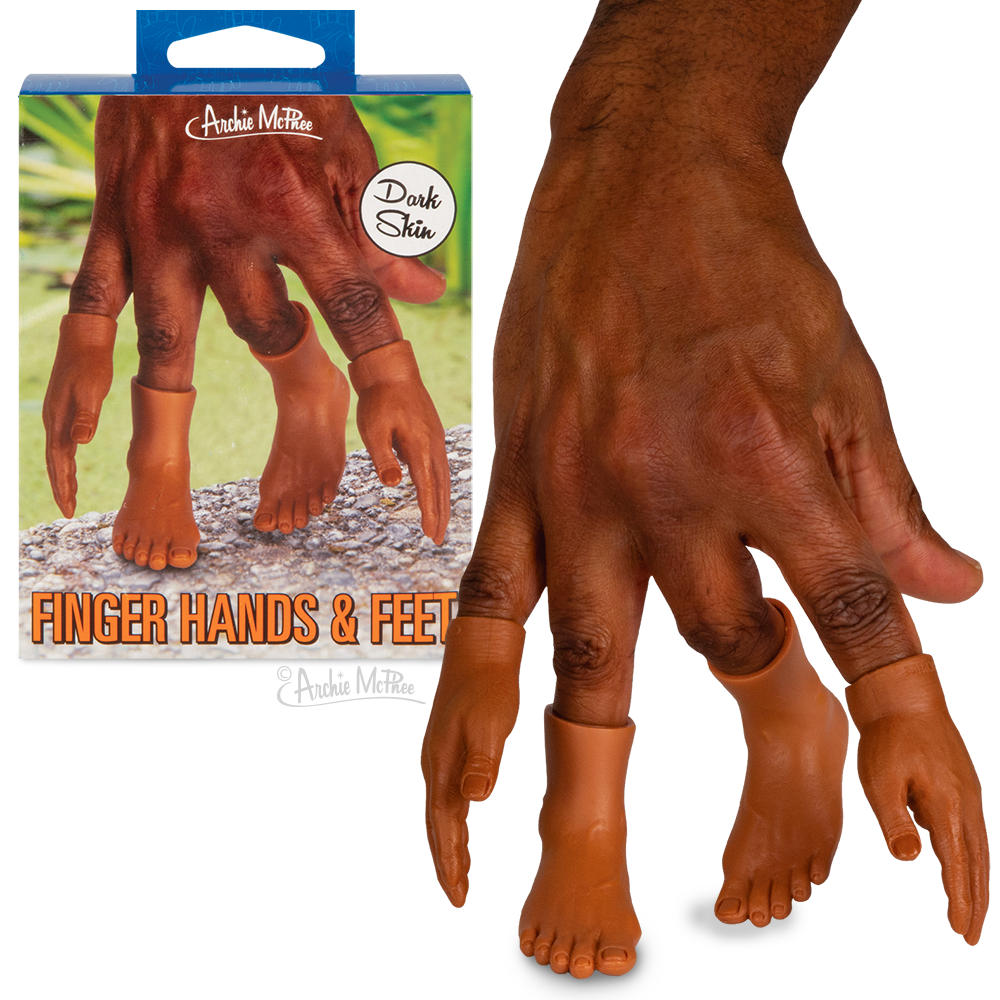 This starter pack of finger puppets includes everything you need to make your hand look like a tiny body. You get a set of two hands and two feet. They're made of soft vinyl and the hands are 2-3⁄4" (7 cm) tall, feet are 2-3⁄4" (7 cm) long. Illustrated box.
Product Size: 7cm
Package Size: 4"x 1.25"x 5"
Package Type: Colour Box
Bilingual Packaging: Unknown
Pegable: Yes
Shelvable: Yes
Display Type: None
Battery Type: None
Age Group: None
Master Qty: 144
Inner Qty: 6
UPC Code: 739048128765
UPC Code on Product: Unknown