Bandages - Uff Da!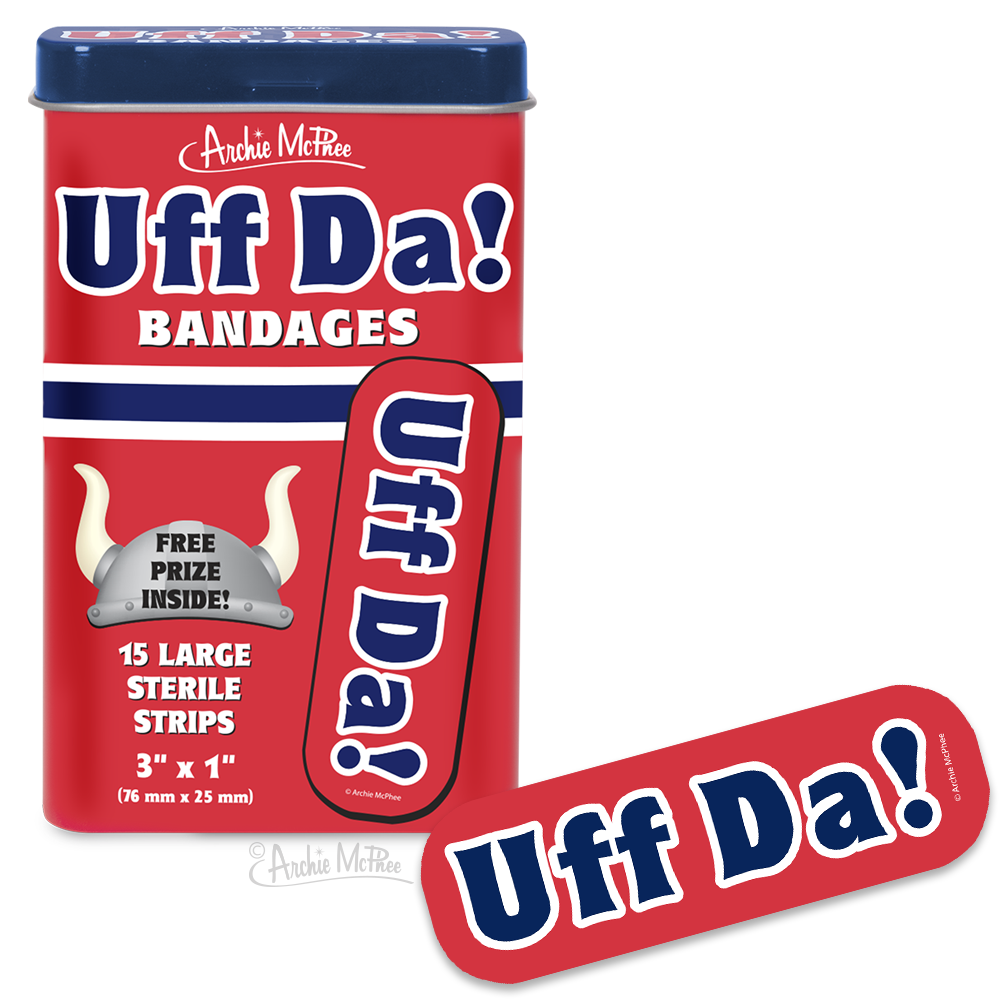 THE HEALING POWER OF DISMAY The first thing a Scandinavian does after a minor injury is utter an "Uff Da!" under their breath. Now, you can follow that up with an Uff Da! Bandage. Each of the fifteen large, 3" x 1" (7.6 cm x 2.5 cm), sterile strips says Uff Da! They'll let the world know you're hurt, but that's just part of life. They come in a 3-3⁄4" (9.5 cm) tall metal tin with a FREE PRIZE! Latex-free adhesive. Twelve shrink wrapped tins in each illustrated display box.
Product Size: 3" x 1"
Package Size: 3.75"x 2"x 1.13"
Package Type: Color Tin
Bilingual Packaging: Unknown
Pegable: No
Shelvable: Yes
Display Type: Counter Display Unit
Display Size: 8"x 5"x 4.5"
Battery Type: None
Age Group: None
Master Qty: 288
Inner Qty: 12
UPC Code: 739048128802
UPC Code on Product: Unknown