Kale Candy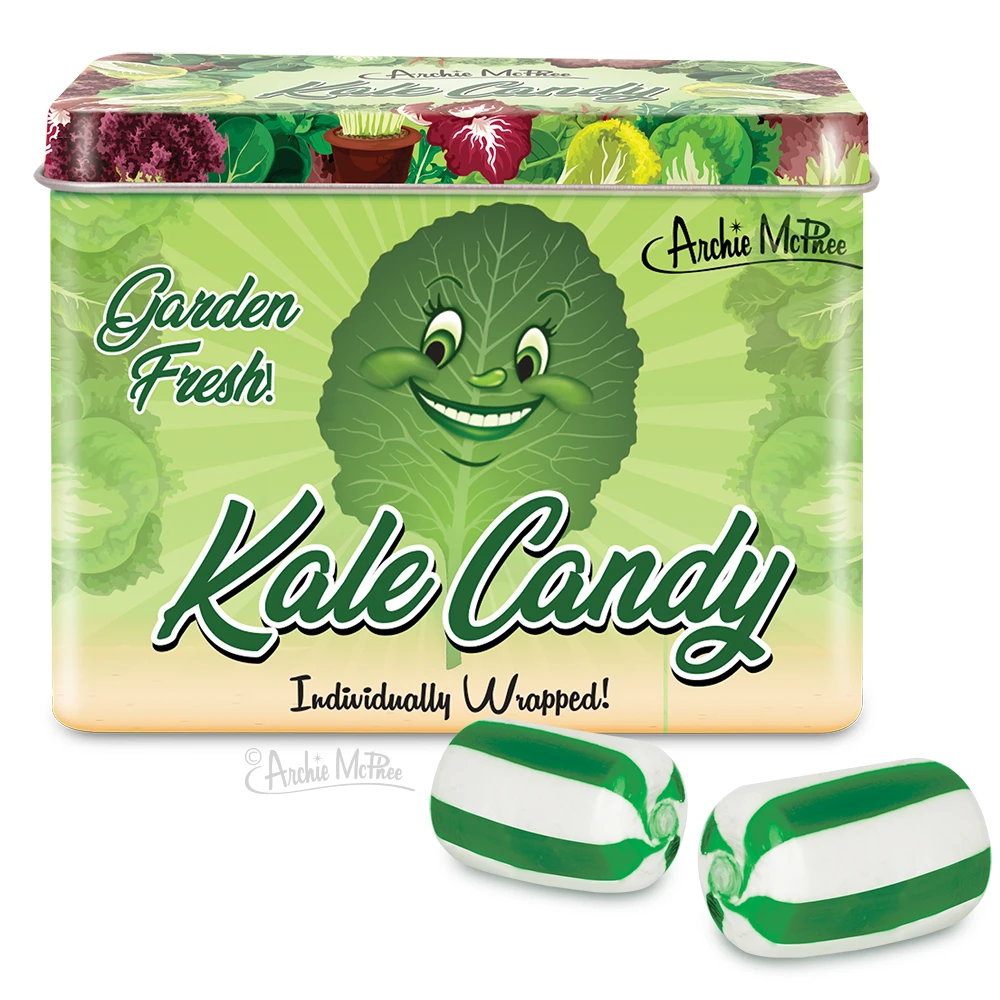 Kids agree kale is their snack of choice Everyone loves kale and candy, so why not Frankenstein the two together as Kale Candy? All the great flavor of kale with none of the pesky nutrients. This hard candy with green and white stripes has a grassy, bitter taste mixed with sweet sugar. Nom! Comes in a colorful 3-1/4" x 2-1/2" x 2" (8.3 cm x 6.4 cm x 5.1 cm) tin with 2.5 oz. (72 g) worth of individually wrapped candy. Shrink wrapped.
Product Size: 3.25"x2.5"x2"
Package Size: 3.25"x2.5"x2"
Package Type: Tin Box
Bilingual Packaging: Unknown
Pegable: No
Shelvable: Yes
Display Type: None
Display Size: None
Battery Type: None
Age Group: None
Master Qty: 144
Inner Qty: 6
UPC Code: 739048129090
UPC Code on Product: Unknown