Close Talker Mints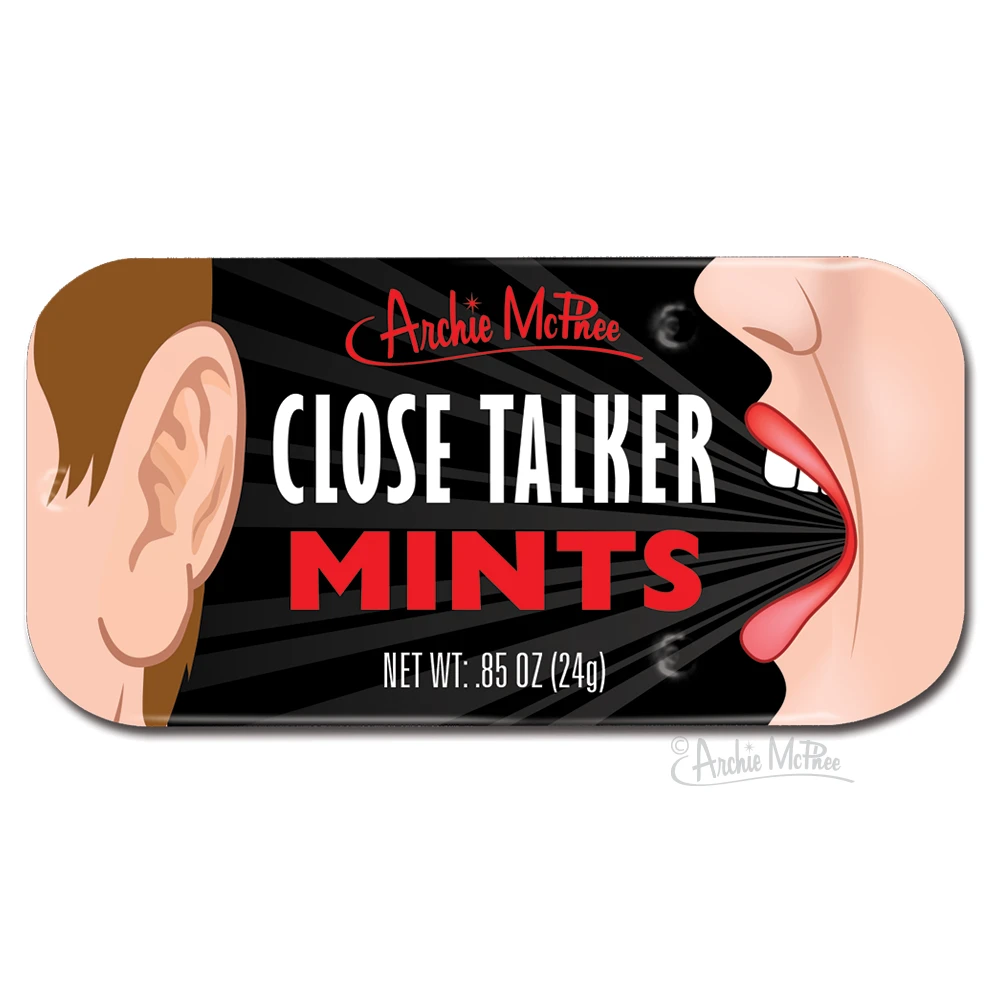 A subtle request to back up Woah, back up buddy! We all know a close talker, someone that invades your personal space and talks inches away from your face like some kind of monster. Just offer them one of these mints and they'll get the hint, or the minty flavor will at least freshen their breath a bit. Each 3-1/8" x 1-1/2" x 1/2" (7.9 cm x 3.8 cm x 1.3 cm) tin contains .85 oz. (24 g) of mints. Twelve shrink wrapped tins in each illustrated display box.
Product Size: 3-1/8" x 1-1/2" x 1/2"
Package Size: 3-1/8" x 1-1/2" x 1/2"
Package Type: Colour Tin
Bilingual Packaging: Unknown
Pegable: No
Shelvable: Yes
Display Type: Counter Display
Display Size: Unknown
Battery Type: None
Age Group: None
Master Qty: 432
Inner Qty: 12
UPC Code: 739048129168
UPC Code on Product: Unknown