Council of Monsters Playing Cards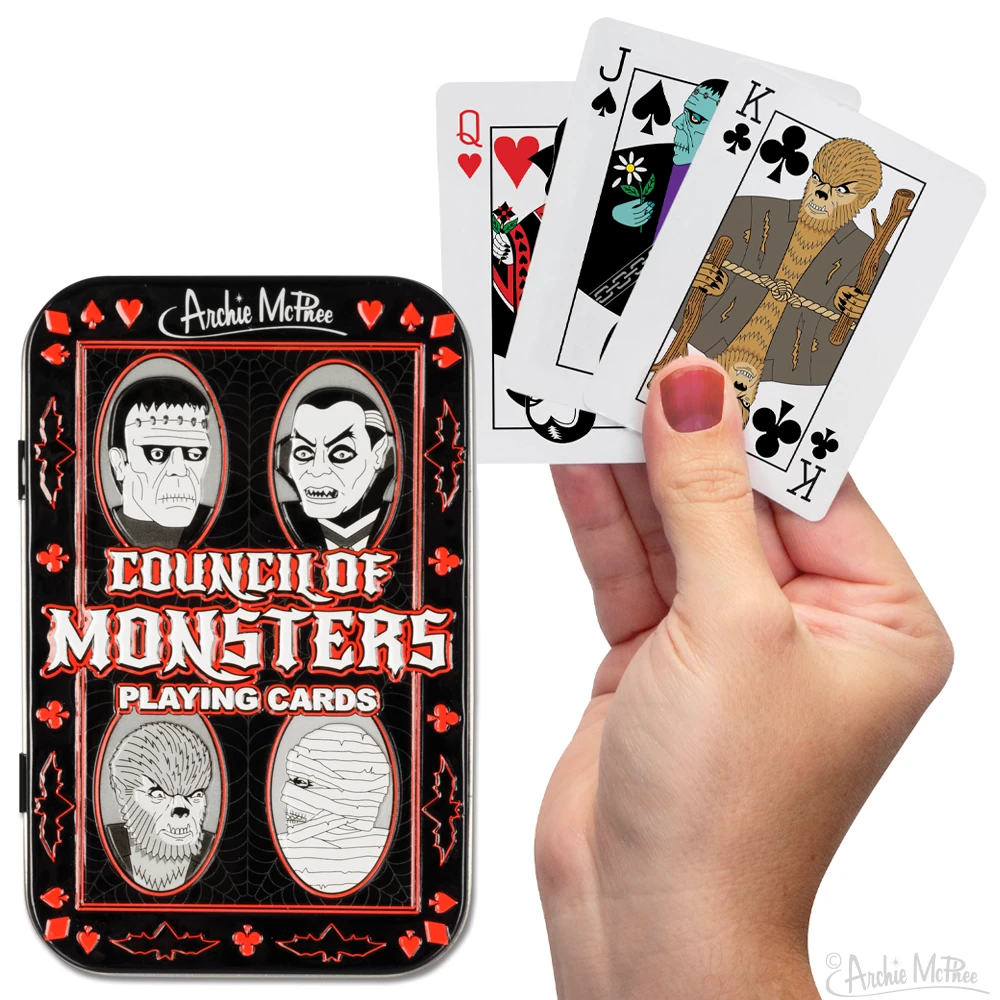 Of course a vampire is the king of hearts This is the official card deck of the Council of Monsters. A vampire, werewolf, mummy and monster got together and formed a club to come up with monster bylaws, certifications and conventions. These 2-1/2" x 3-1/2" (6.4 cm x 8.9 cm) beautifully illustrated cards have unique face cards, a different monster for every suit and two jokers that are sure to please anyone who loves monsters. Illustrated tin. Twelve tins in each illustrated display box.
Product Size: 2-1/2" x 3-1/2"
Package Size: 2-3/4" x 3-3/4"
Package Type: Colour Tin
Bilingual Packaging: Unknown
Pegable: No
Shelvable: Yes
Display Type: Counter Display
Display Size: Unknown
Battery Type: None
Age Group: None
Master Qty: 96
Inner Qty: 12
UPC Code: 739048129267
UPC Code on Product: Unknown