Shiitake Mushroom Candy Canes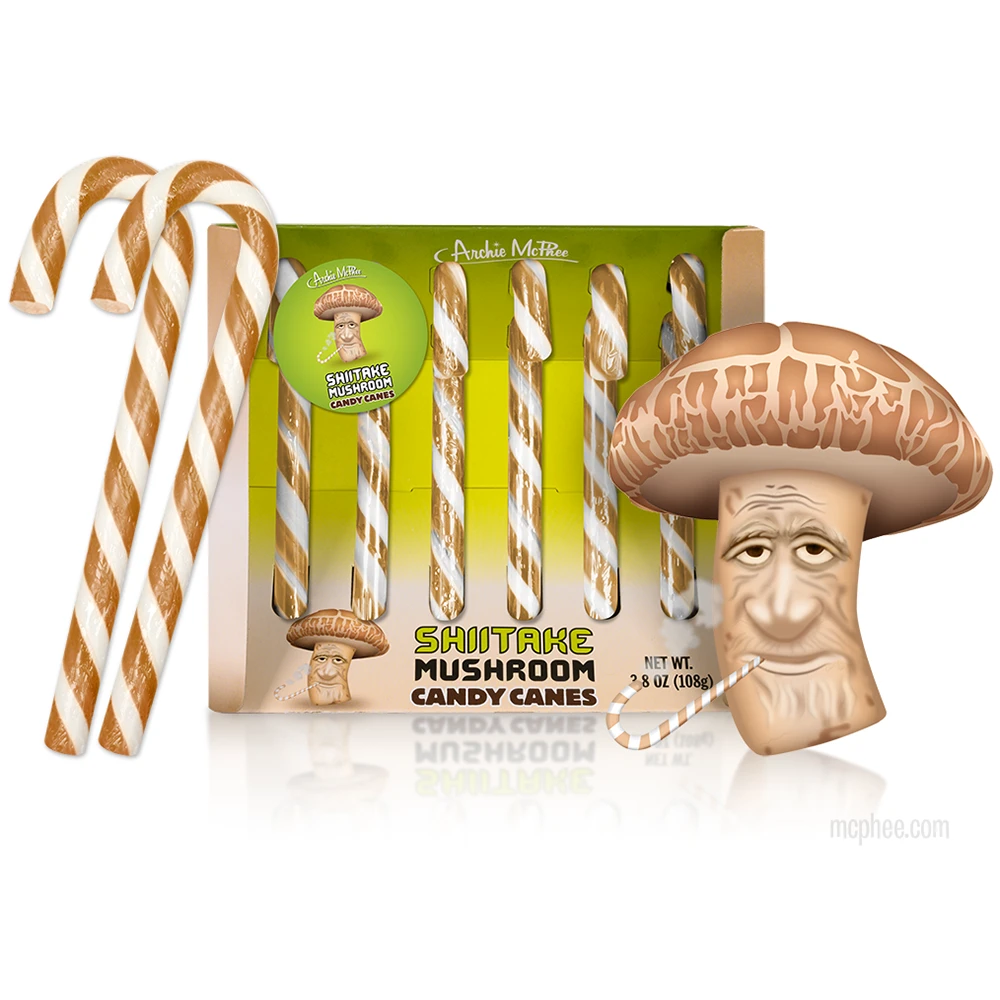 This is the Shiitake Not sure what to do for the holidays this year? Give a shiitake! Shiitake Mushroom Candy Canes may seem odd at first, but they're sprouting up all over the place. How do they taste? Like shiitake. After all, we know Santa is a fungi with mushroom in his heart for holiday spirit, so obviously he gives a shiitake about Christmas! Each of the six candy canes is 5-1/4" (13.3 cm) tall with brown and white stripes. Illustrated box. Shrink-wrapped.
Product Size: 5-1/4"
Package Size: 8`x 6`x 2`
Package Type: Colour Box
Bilingual Packaging: Unknown
Pegable: No
Shelvable: Yes
Display Type: None
Battery Type: None
Age Group: None
Master Qty: 36
Inner Qty: 12
UPC Code: 739048129335
UPC Code on Product: Unknown