Candy Canes - Ketchup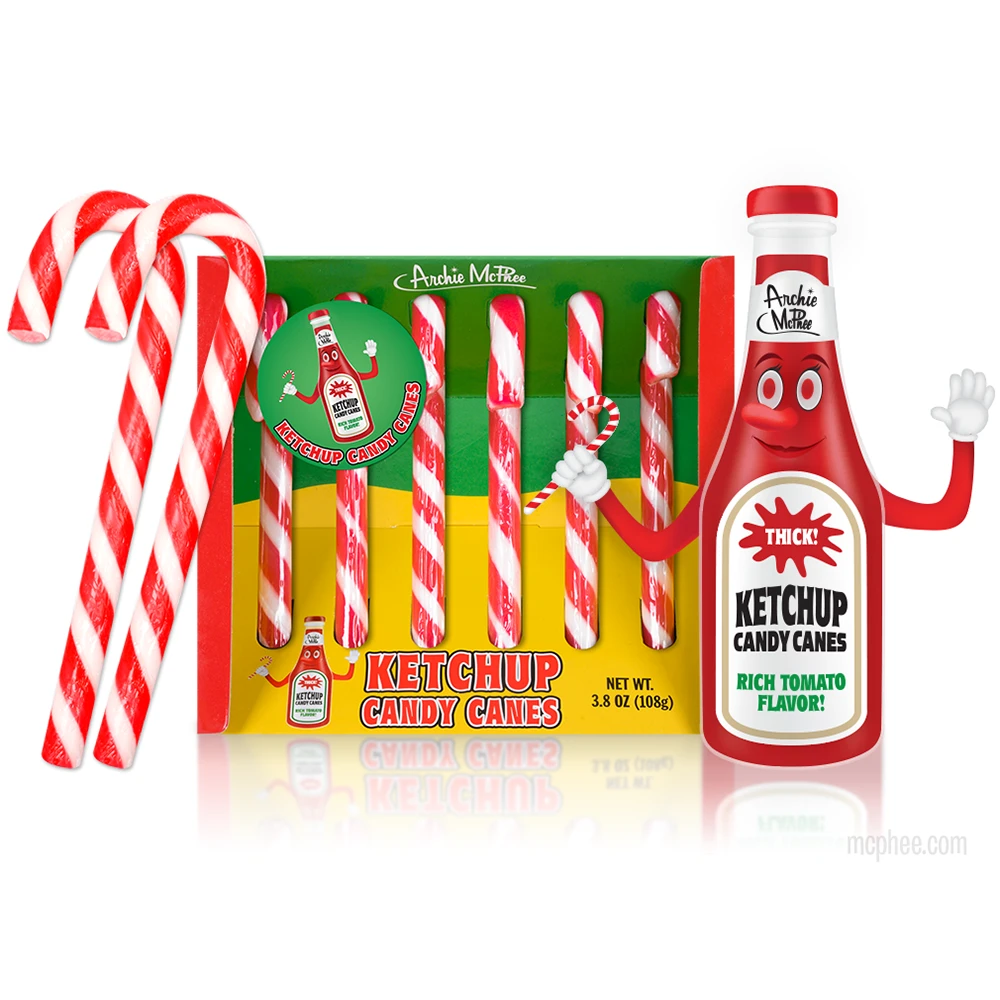 The best candy cane to eat with french fries Do you know what makes mediocre food edible? Ketchup! So, just imagine how a ketchup-flavored candy cane can take your holiday from meh to magnificent. This set of six candy canes really does taste like sweet, tomatoey ketchup. America's favorite condiment is here to save Christmas from being dry and tasteless! Each candy cane is 5-1/4" (13.3 cm) tall with red and white stripes. Illustrated box. Shrink-wrapped.
Product Size: 5-1/4"
Package Size: Unknown
Package Type: Colour Box
Bilingual Packaging: Unknown
Pegable: No
Shelvable: Yes
Display Type: None
Battery Type: None
Age Group: None
Master Qty: 36
Inner Qty: 12
UPC Code: 739048129403
UPC Code on Product: Unknown