3D Bee Air Freshener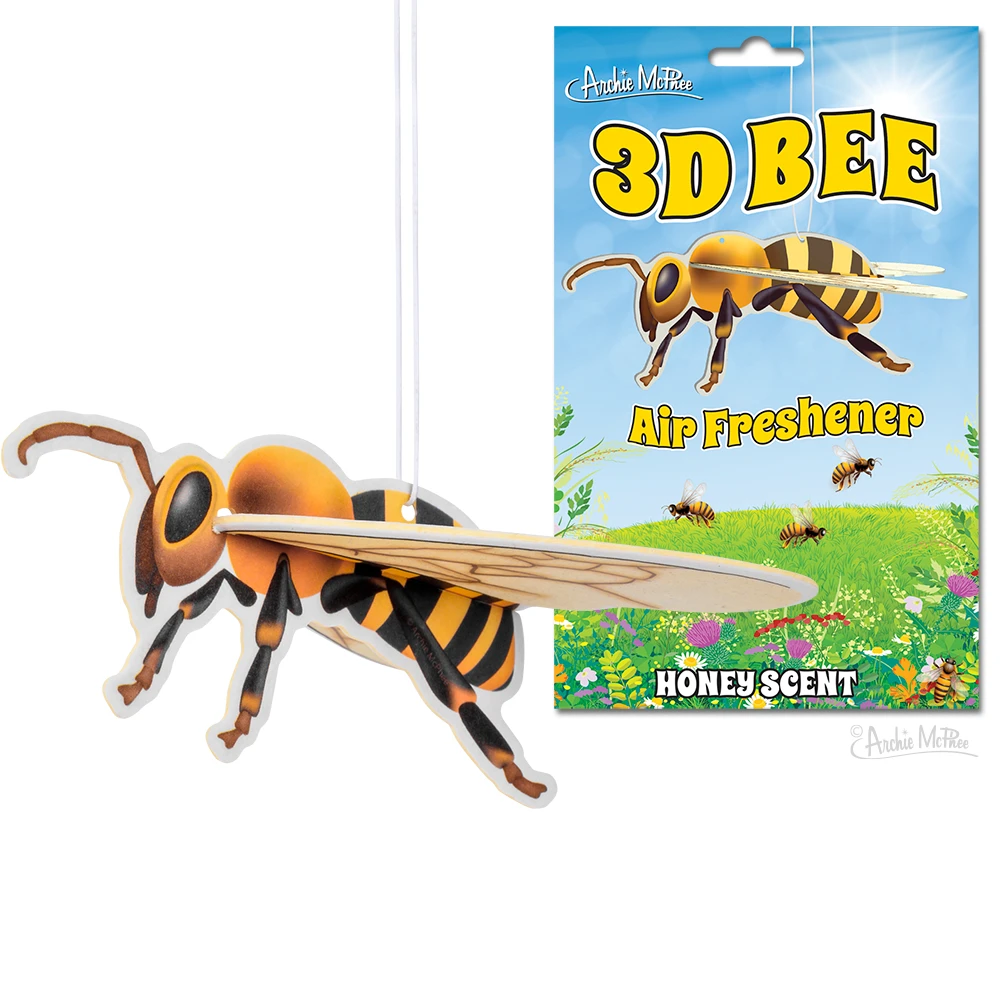 This air freshener is all the buzz If this were just a honey-scented air freshener shaped like a bee, it would be great, but the fact that it's 3D makes it the bee's knees! It includes a 4-3/8" x 4-3/8" (11.1 cm x 11.1 cm) bee and a pair of wings that attach to form a perfect insect that will keep your car smelling better than royal jelly. Heavy card-stock. String for hanging included. Illustrated cardboard sleeve.
Product Size: 4-3/8" x 4-3/8"
Package Size: Unknown
Package Type: Header Card
Bilingual Packaging: Unknown
Pegable: Yes
Shelvable: No
Display Type: None
Battery Type: None
Age Group: None
Master Qty: 288
Inner Qty: 12
UPC Code: 739048129427
UPC Code on Product: Unknown