Racing Rubber Chickens CDU(24)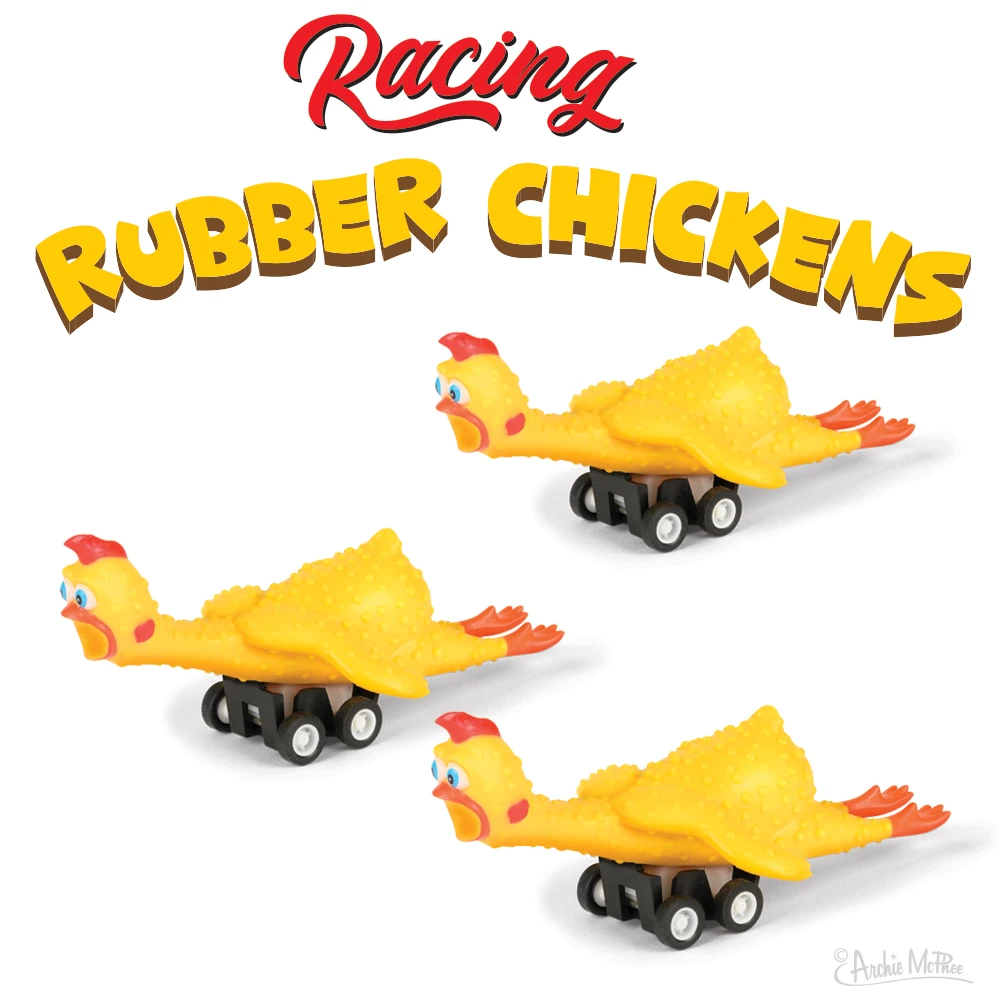 You ever heard of a chicken coupe These Racing Rubber Chickens are a pull-back, four-wheeled comedy paddy-wagon of high-speed hilarity. Each 3-3/4" (9.5 cm) soft vinyl and plastic pulse-pounding poultry projectile will zoom across the table and into your funny bone. 24 count. Individually tagged with UPC sticker. Illustrated display box.
Product Size: 3-3/4"
Package Size: None
Package Type: Bulk
Bilingual Packaging: Unknown
Pegable: No
Shelvable: Yes
Display Type: Counter Display
Display Size: Unknown
Battery Type: None
Age Group: None
Master Qty: 288
Inner Qty: 24
UPC Code: 739048129465
UPC Code on Product: Unknown