Dress-Up Little Bigfoot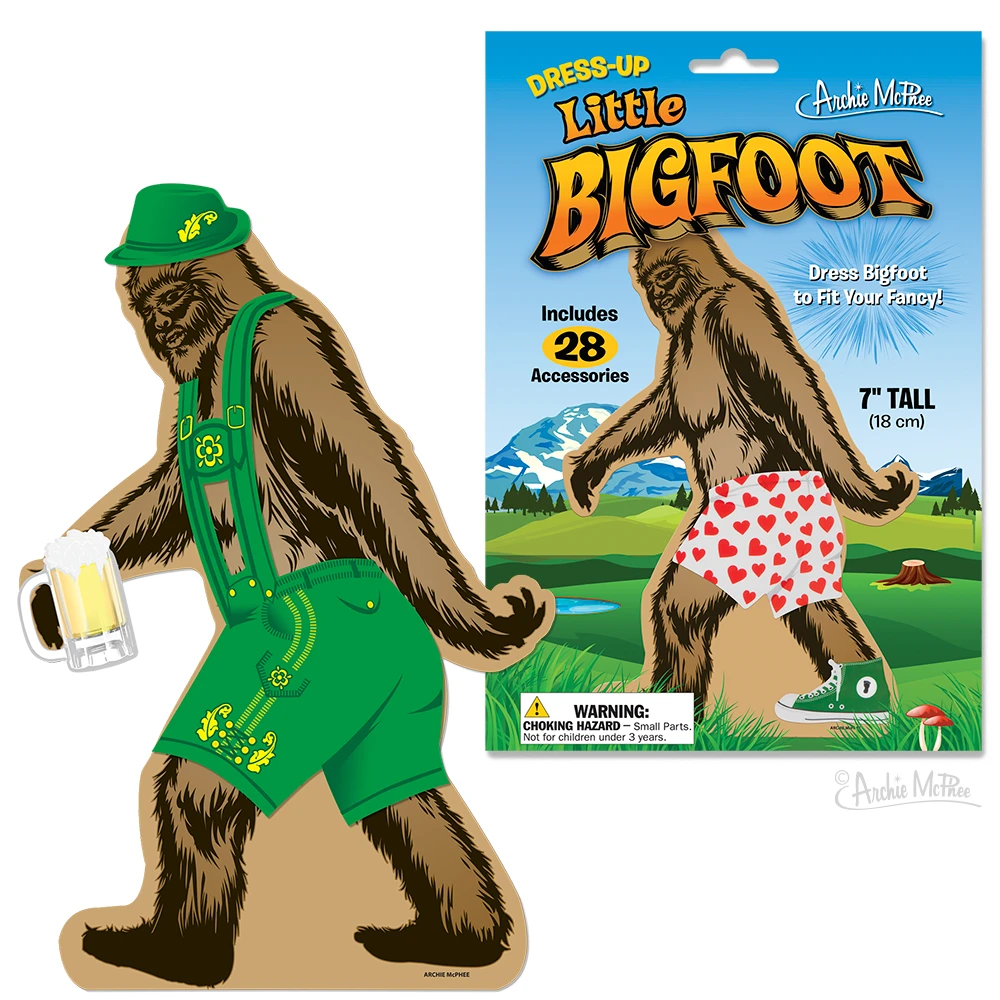 Bigfoot is a fashion icon New size! Sure, he's covered in hair, but is that enough? Our Dress-Up Little Bigfoot comes with 28 vinyl cling pieces of clothing and accessories that you can use to dress Bigfoot. This 7-1/4" (18.4 cm) tall Sasquatch is made of laminated cardboard with a foldout stand. That means you can set him up on any flat surface. Dress and re-dress Bigfoot year-round. All clings are reusable. Comes with lederhosen, trucker hat, boxers and more! Illustrated cardboard envelope.
Product Size: 7-1/4"
Package Size: Unknown
Package Type: Colour Box
Bilingual Packaging: Unknown
Pegable: Yes
Shelvable: No
Display Type: None
Battery Type: None
Age Group: None
Master Qty: 240
Inner Qty: 6
UPC Code: 739048129526
UPC Code on Product: Unknown