Magnetic - Bad Hair Day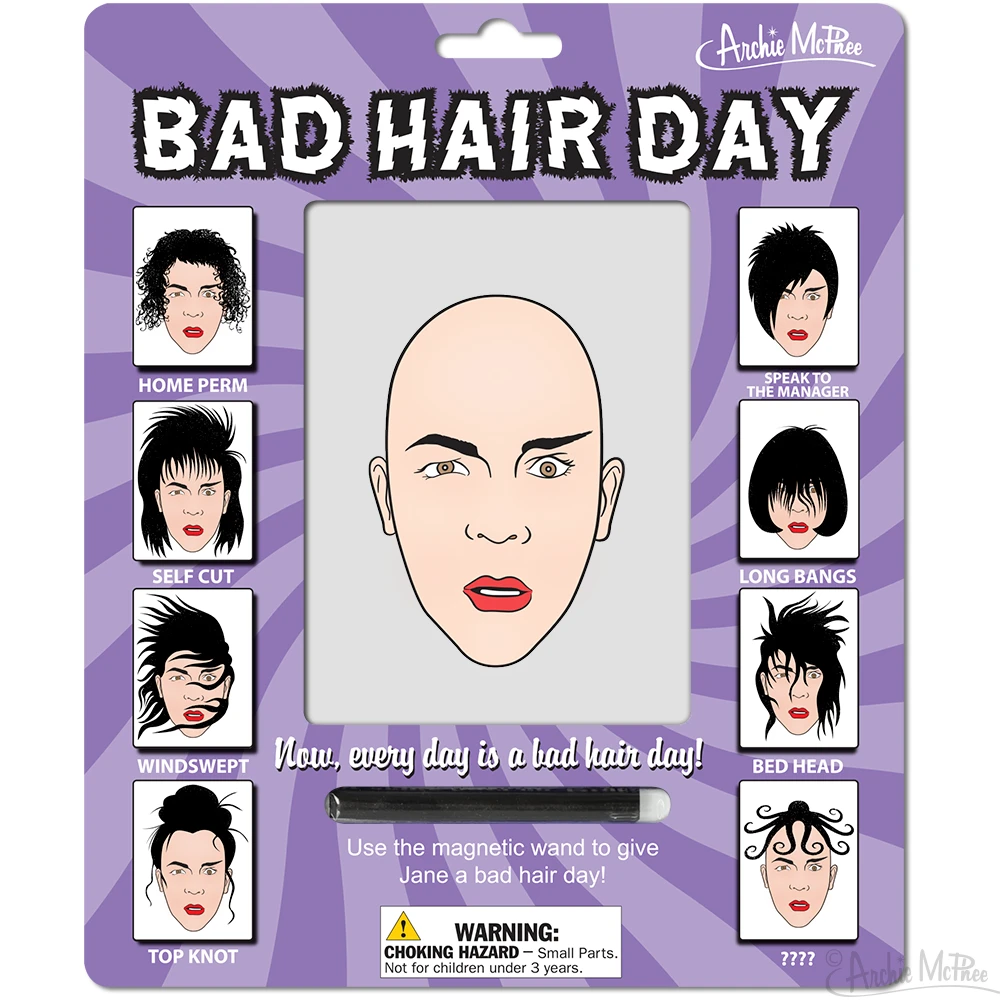 Beware the hair We've been stuck inside with limited access to hairdressers. That has led to some pretty crazy hairstyles during video conferences. This Bad Hair Day will let you decide on how best to wear your hair with your finite styling skills. Just move the metal shavings around with the included metal wand until you're "happy." Illustrated blistercard is 9" (22.9 cm) tall with a 4-1/2" (11.4 cm) tall plastic container.
Product Size: 9" x 7"
Package Size: None
Package Type: None
Bilingual Packaging: Unknown
Pegable: Yes
Shelvable: No
Display Type: None
Battery Type: None
Age Group: None
Master Qty: 144
Inner Qty: 12
UPC Code: 739048129625
UPC Code on Product: Unknown