Auto Shade - Big Foot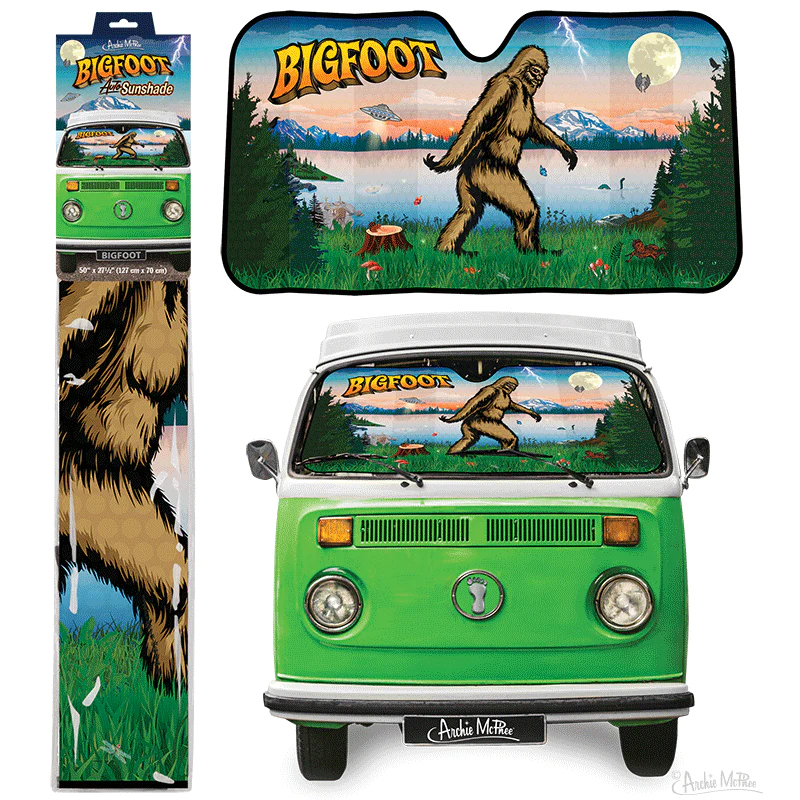 Nothing is cooler than Bigfoot Because he's covered in thick fur from head to toe, Bigfoot isn't a fan of direct sunlight. This Bigfoot Sunshade uses Bigfoot as a blocker to keep your car as cool as his cave. At 50" x 27-1/2" (127 cm x 70 cm), it's big enough for most cars. Using "solid material producing shade" technology, it protects, cools and blocks out UV rays. Includes two suction cups for installation so simple, even Mothman could do it. Folds for easy storage. Metalized polyester laminate. Bagged with illustrated header. WARNING: Not intended for extended exposure to heat above 120 °F (49 °C) inside car.
Product Size: 50" x 27-1/2"
Package Size: tba
Package Type: Header Card
Bilingual Packaging: Unknown
Pegable: Yes
Shelvable: Yes
Display Type: None
Battery Type: None
Age Group: None
Master Qty: 24
Inner Qty: 6
UPC Code: 739048129861
UPC Code on Product: Unknown