Night Light - Tardigrade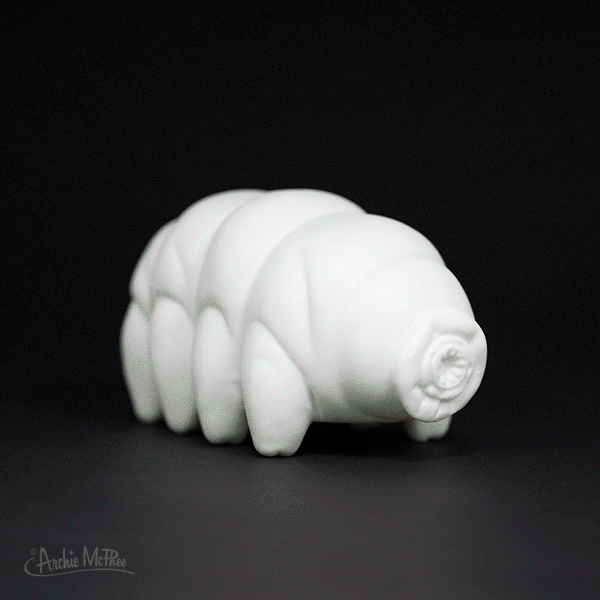 Sleep well, a tardigrade is watching over you This ceramic Tardigrade Night Light looks like a classy piece of art during the day, but turn it on at night and it glows a reassuring green color. At 4-1/8" (10.4 cm) x 2-1/4" (5.7 cm), it's many times larger than an actual tardigrade, which means you can see it at night without a microscope. 2 LR44 batteries included. Illustrated box.
Product Size: 4-1/8" x 2-1/4"
Package Size: tba
Package Type: Color Box
Bilingual Packaging: Unknown
Pegable: No
Shelvable: Yes
Display Type: None
Battery Type: l
Battery Quantity: 2
Battery Included: Yes
Age Group: None
Master Qty: 60
Inner Qty: 6
UPC Code: 739048129953
UPC Code on Product: Unknown