Candy - Sour Cream & Onion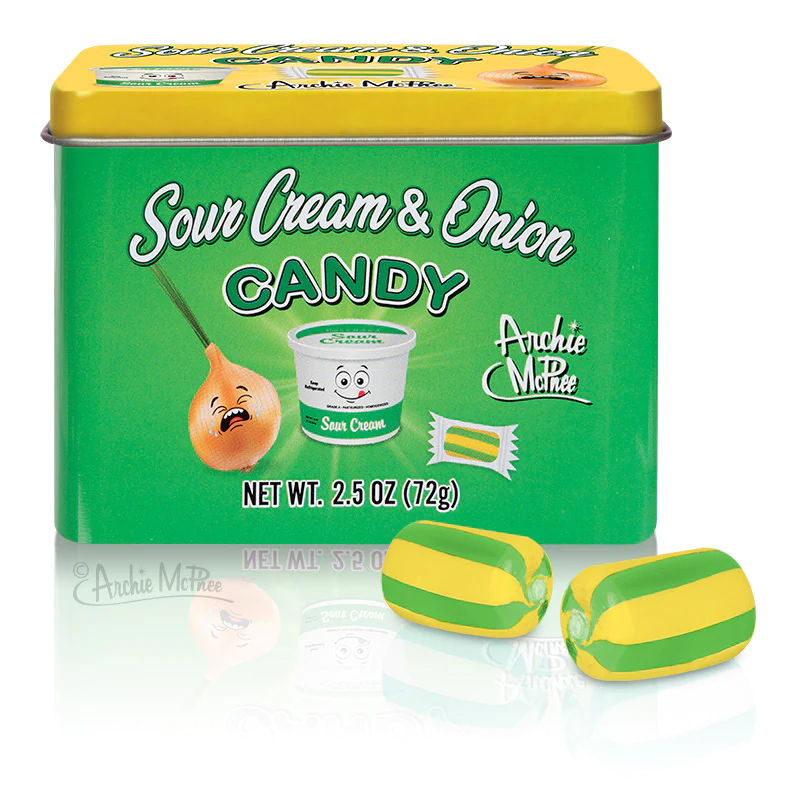 All the dip and none of the chip These green and yellow striped candies taste like sour cream and onion dip. Set these out during the big game as a surprise for your friends! It's a 3-1/4" x 2-1/2" x 2" (8.3 cm x 6.4 cm x 5.1 cm) tin filled with 2.5 oz. (72 g) of individually wrapped sour cream and onion flavored candy. Shrinkwrapped.
Product Size: 3.25"x 2.5" x2"
Package Size: None
Package Type: Tin Box
Bilingual Packaging: Unknown
Pegable: No
Shelvable: Yes
Display Type: None
Battery Type: None
Age Group: None
Master Qty: 72
Inner Qty: 6
UPC Code: 739048130188
UPC Code on Product: Unknown