Finger Puppets - Vultures CDU(48)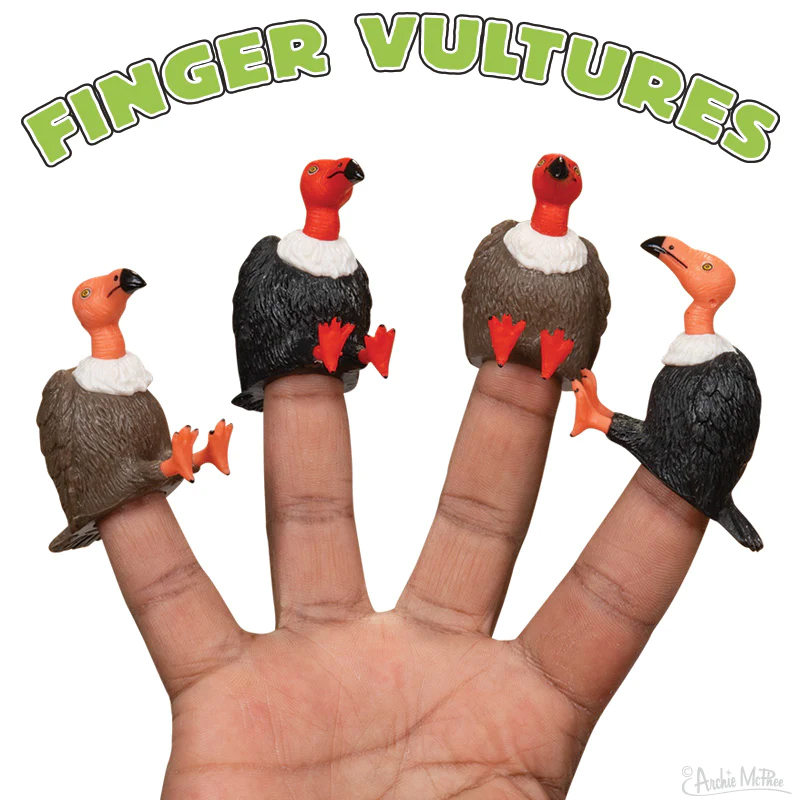 It's like your hand is a carcass Finger Vultures are in search of the perfect finger carcass. These 1-3/4" (4.4 cm) tall, soft vinyl scavengers will have you circling your hand around a grocery store rotisserie chicken before swooping in to pick for meat. You can perch these so they're staring at coworkers or stand them up as if they're about to start rooting around in some roadkill. There are four different color schemes and as many personalities as there are vultures. 48 count. Bulk. Illustrated display box.
Product Size: 1 3/4"
Package Size: None
Package Type: None
Bilingual Packaging: Unknown
Pegable: No
Shelvable: Yes
Display Type: Counter Top Display
Display Size: Unknown
Battery Type: None
Age Group: None
Master Qty: 576
Inner Qty: 48
UPC Code: 739048130300
UPC Code on Product: Unknown