Finger Monters - Fantastic CDU(48)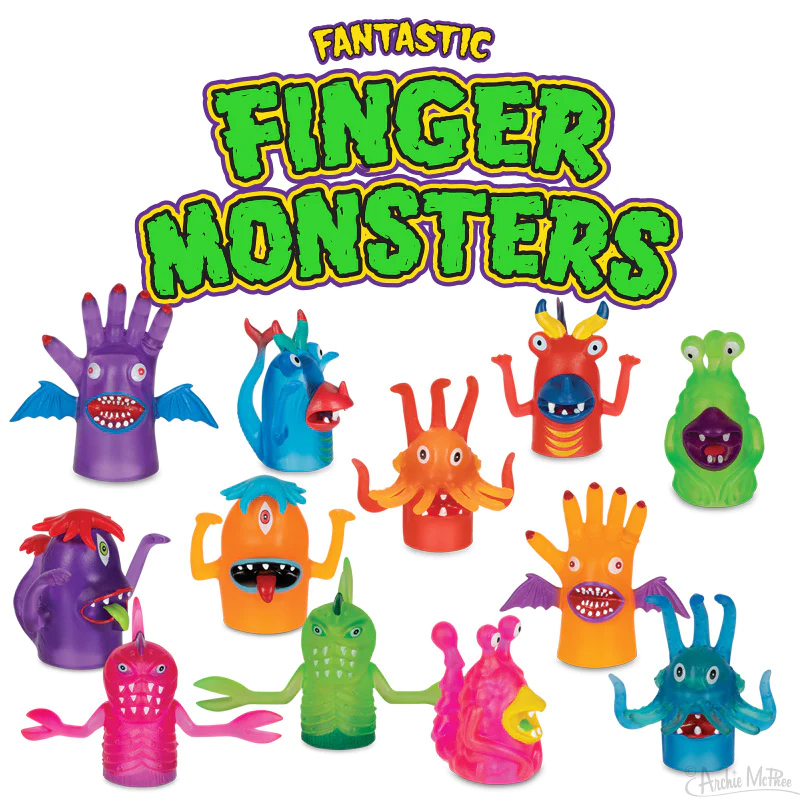 When monsters make monsters We've improved on a classic! These new Fantastic Finger Monsters answer the question, what would happen if a monster scientist decided to speed up evolution and create mutant Finger Monsters from the future? These new, superior monsters have tails, scales and nails to impale. Between 1-3/4" (4.4 cm) and 2-1/4" (5.7 cm) tall, there are six different styles of soft vinyl monsters. Each style has two different color schemes for a total of 12 monsters. 48 count. Bulk. Illustrated display box.
Product Size: 1 3/4" to 2 1/4"
Package Size: None
Package Type: None
Bilingual Packaging: Unknown
Pegable: No
Shelvable: Yes
Display Type: Counter Top Display
Display Size: Unknown
Battery Type: None
Age Group: None
Master Qty: 576
Inner Qty: 48
UPC Code: 739048130355
UPC Code on Product: Unknown