Pull Back - Pigeon in a Peanut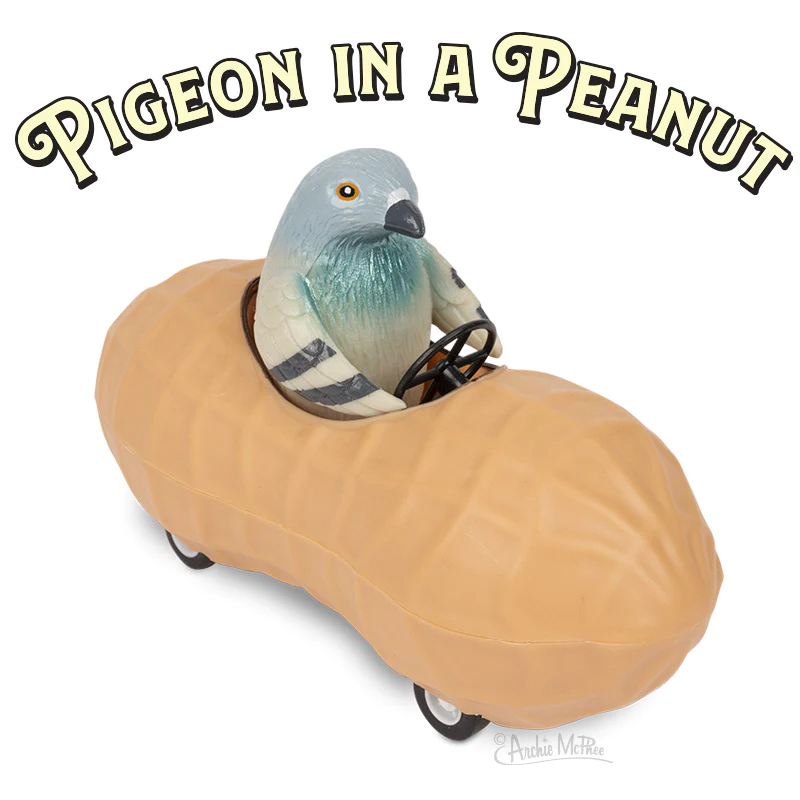 Even pigeons dream of driving When we started our fleet of alliterative peanut cars, we never considered that pigeons might want to drive instead of fly. This pull-back peanut piloted by a pigeon is 5" (12.7 cm) long, has four wheels and is made of soft vinyl and plastic. Just pull this pigeon back, release and watch it drive off into a beautiful dream world in search of breadcrumbs and spiritual fulfillment. Illustrated box.
Product Size: 5"
Package Size: 6 x 3 x 7"
Package Type: None
Bilingual Packaging: Unknown
Pegable: No
Shelvable: Yes
Display Type: None
Battery Type: None
Age Group: None
Master Qty: 36
Inner Qty: 4
UPC Code: 739048130386
UPC Code on Product: Unknown