Finger Puppet - Nose CDU(36)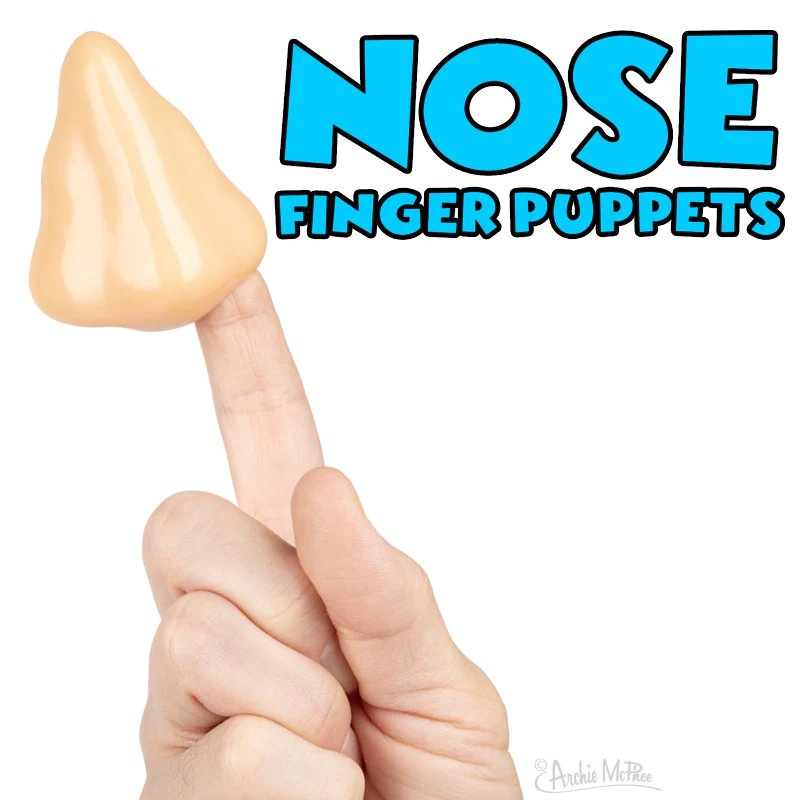 This finger puppet is nothing to sneeze at We have so many finger puppets it can be hard to choose, but discerning customers pick the Finger Nose! This 2-1/2" (6.3 cm) tall, soft vinyl nose not only comes in two colors, but it also has two holes you can choose to put a finger in and dig around. 36 count. Bulk. Illustrated display box.
Product Size: 2 1/2"
Package Size: None
Package Type: None
Bilingual Packaging: Unknown
Pegable: No
Shelvable: Yes
Display Type: Counter CDU
Display Size: Unknown
Battery Type: None
Age Group: None
Master Qty: 288
Inner Qty: 36
UPC Code: 739048130423
UPC Code on Product: Unknown