Stress - Purrrly Kitty in Box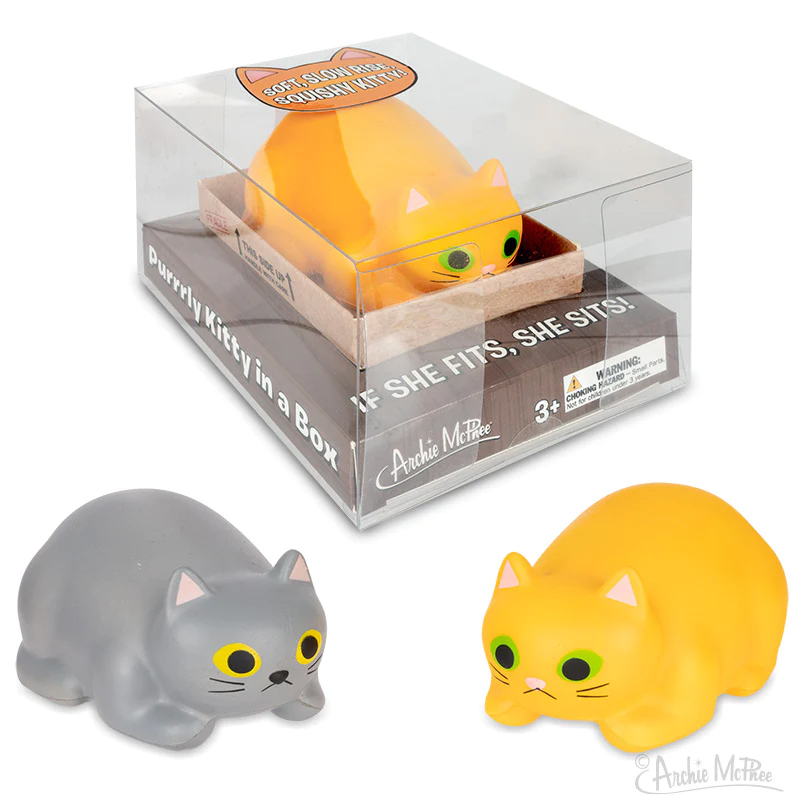 Boxes are so relaxing Cats love boxes. This 4-1/4" (10.7 cm) long Purrrly Kitty stress cat, made of soft polyurethane foam, has reached a state of complete relaxation after climbing into her cardboard box. You can eliminate your stress by removing her from her included reusable cardboard box, telling her what a perfect kitty she is, squeezing her and then putting her back for easy storage. All of the cat affection you want with none of the biting and scratching. Comes in two assorted colors. Acetate box with illustrated tray.
Product Size: 4 1/4"
Package Size: 6.5 x 4.5 x 3.5"
Package Type: PVC Box
Bilingual Packaging: Unknown
Pegable: No
Shelvable: Yes
Display Type: None
Battery Type: None
Age Group: None
Master Qty: 48
Inner Qty: 6
UPC Code: 739048130461
UPC Code on Product: Unknown