Itty Bitty Mushrooms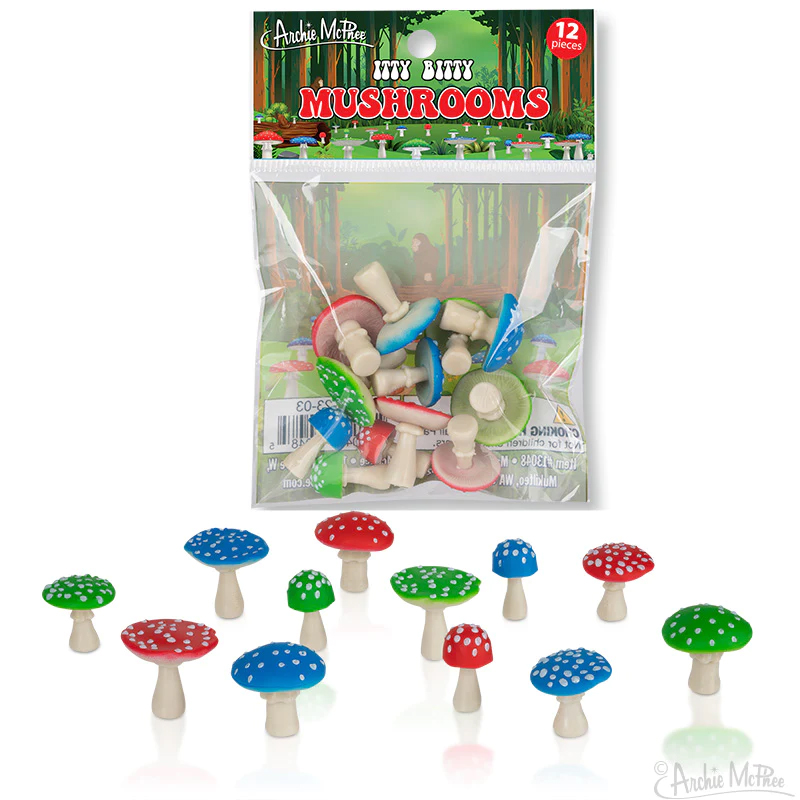 Small scale shrooms These mini-mushrooms are tiny enough for microscopic gnomes to live in them. At between 3/4" (1.9 cm) and 7/8" (2.2 cm) tall, these soft vinyl fungi will bring out your inner goblin and have you storing them in your gunnysack of precious treasures. With four different styles and three colors in each style, you won't get bored anytime soon. Illustrated bag of 12 Itty Bitty Mushrooms.
Product Size: 3/4" - 7/8"
Package Size: 4" x .75 x 6.5"
Package Type: Color Bag
Bilingual Packaging: Unknown
Pegable: Yes
Shelvable: No
Display Type: None
Battery Type: None
Age Group: None
Master Qty: 576
Inner Qty: 12
UPC Code: 739048130485
UPC Code on Product: Unknown