Office - Bigfoot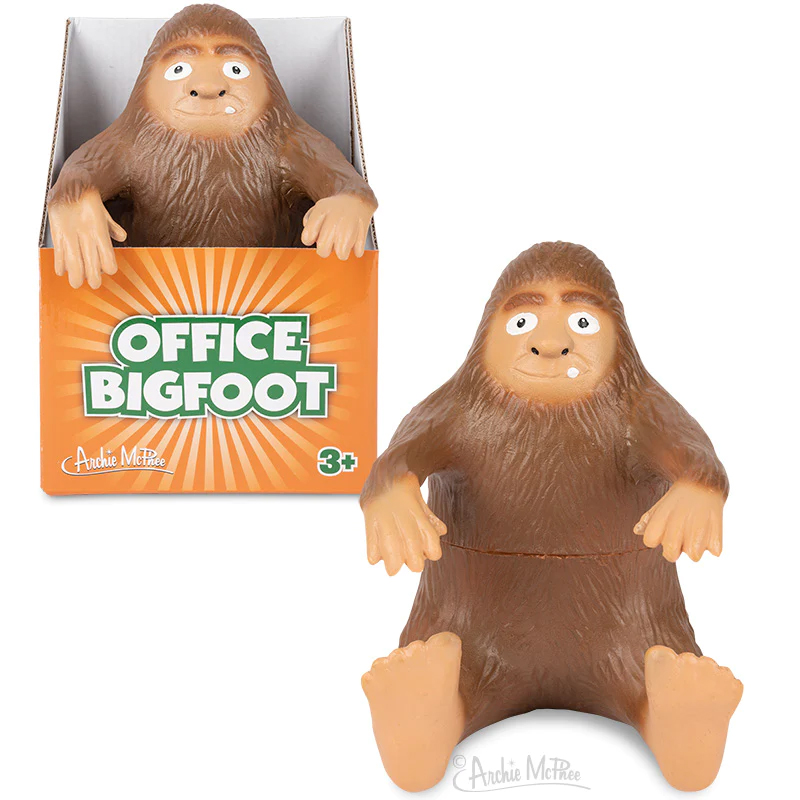 Bigfoot follows Antiwork on Reddit What if Bigfoot gave up his whole hermit lifestyle and decided to be an office temp? This 8-1/4" (21 cm) tall, stuffed latex Bigfoot wants to hang out while you work and offer unconditional support. He'll listen to your stories about bad customers and back you up on that one crazy thing your boss said to you. We like to use his bendable, posable arms to hook him onto a computer monitor so you can gaze at his warm smile and empathetic eyes while you work. And yes, before you ask, Bigfoot is single. Illustrated box.
Product Size: 8 1/2"
Package Size: 6 x 6 x 8.75"
Package Type: Color Box
Bilingual Packaging: Unknown
Pegable: No
Shelvable: Yes
Display Type: None
Battery Type: None
Age Group: None
Master Qty: 24
Inner Qty: 4
UPC Code: 739048130492
UPC Code on Product: Unknown