Stress - Squishy Hedgehog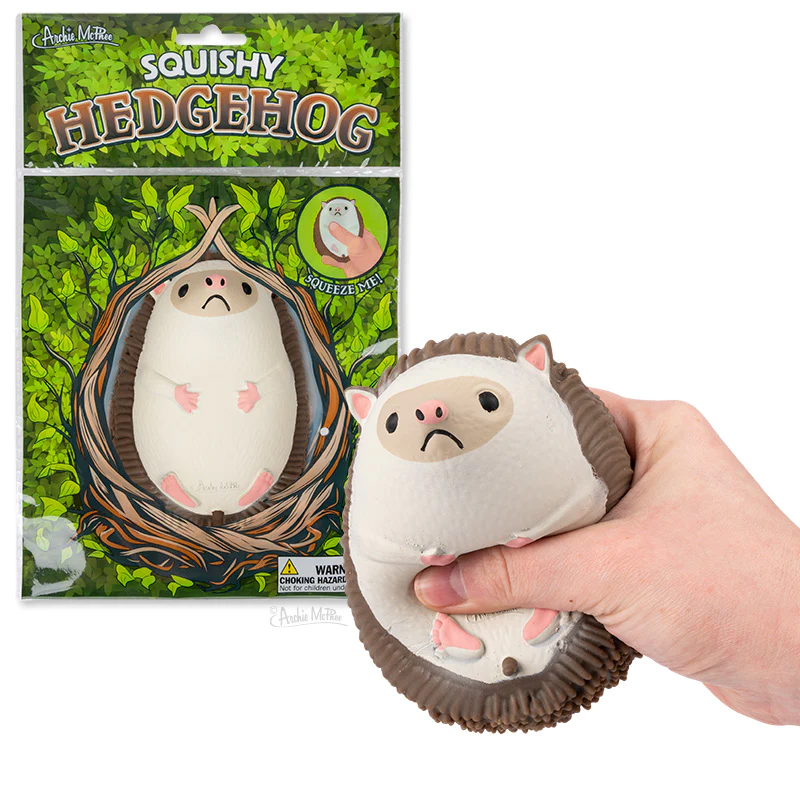 Living life on the hedge This Squishy Hedgehog thinks he's ferocious with impressive quills, but don't tell him that he's really just a delightful, cute, squeezable ball. That's right, this 4-1/2" (11.4 cm) tall, soft rubber (TPR) hedgehog is not only adorable but also feels soft and squishy as it nestles in the palm of your hand. The perfect fierce friend to get you through tough times. Illustrated cellophane bag.
Product Size: 4.5"
Package Size: 5" x 7.5"
Package Type: Color Bag
Bilingual Packaging: Unknown
Pegable: Yes
Shelvable: Yes
Display Type: None
Battery Type: None
Age Group: None
Master Qty: 36
Inner Qty: 6
UPC Code: 739048130515
UPC Code on Product: Unknown