Wind Up - Crazy Crow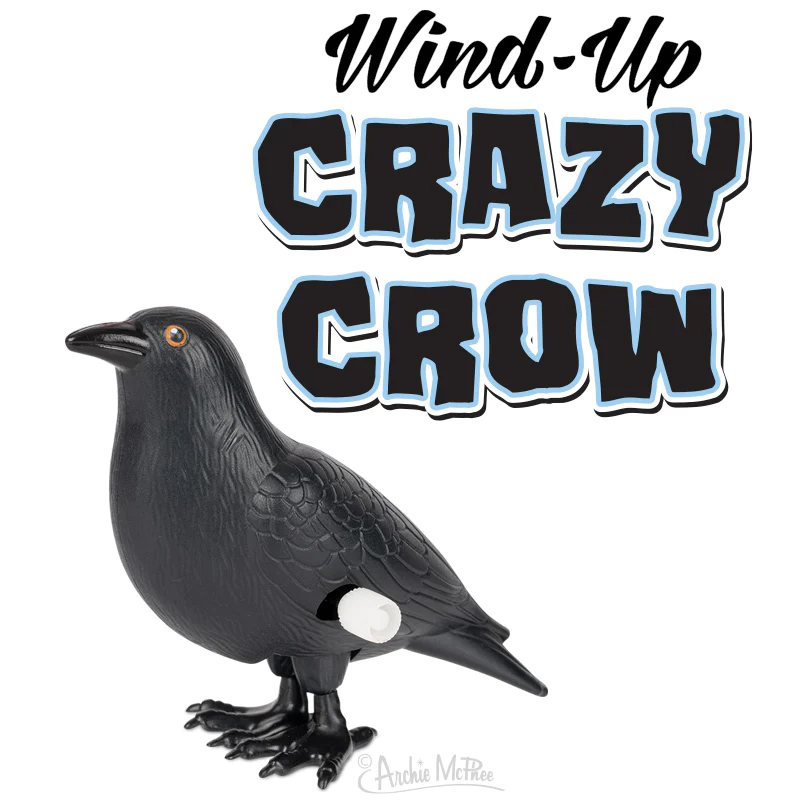 Crows remember faces, don't make them crazy Crows spend most of their time in a happy and playful mood. This crow is a little crazy, probably because a seagull just ate its peanut. You'll get a 3-1/8" (7.9 cm) tall, hard vinyl wind-up crow that skitters around when you wind it up, pecking at invisible frustrations. Eight count. Individually tagged with UPC sticker. Illustrated display box.
Product Size: 3 1/8"
Package Size: None
Package Type: Hang Tag
Bilingual Packaging: Unknown
Pegable: No
Shelvable: Yes
Display Type: Counter CDU
Display Size: Unknown
Battery Type: None
Age Group: None
Master Qty: 48
Inner Qty: 8
UPC Code: 739048130522
UPC Code on Product: Unknown