Finger Puppet - Hedgehogs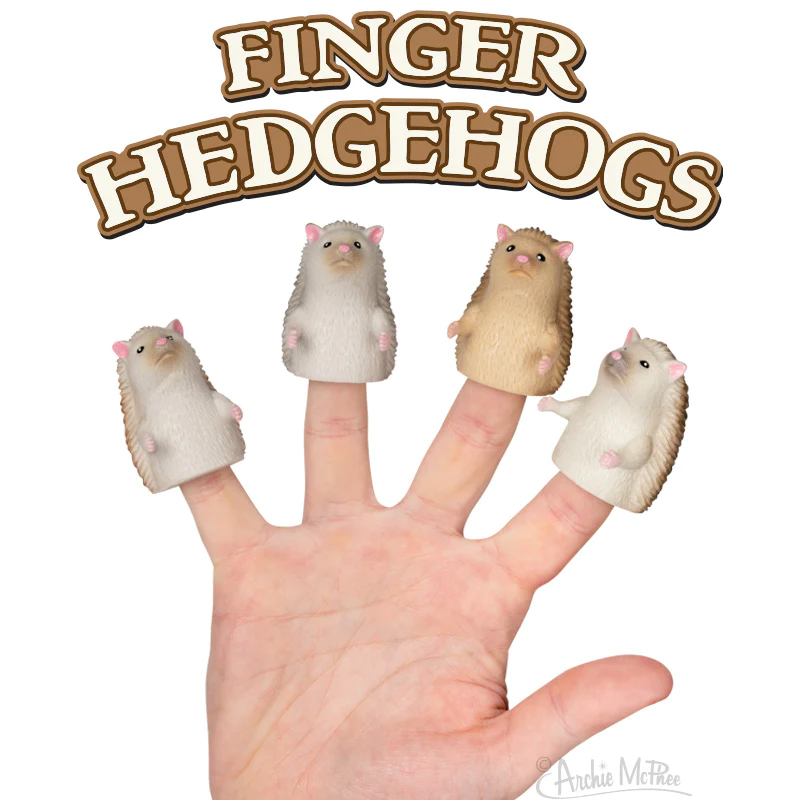 Where there's a quill, there's a way If there were ever a pageant of animals with quills, hedgehogs would probably win. (Although, have you seen that video of a porcupine eating corn?) This set of 1-3/4" (4.4 cm) tall, soft vinyl hedgehog finger puppets come in an assortment of four different colors. We like to think of them as a delightful, adorable family living in the English countryside. 48 count. Bulk. Illustrated display box.
Product Size: 1 3/4"
Package Size: None
Package Type: None
Bilingual Packaging: Unknown
Pegable: No
Shelvable: Yes
Display Type: Counter CDU
Display Size: Unknown
Battery Type: None
Age Group: None
Master Qty: 576
Inner Qty: 48
UPC Code: 739048130560
UPC Code on Product: Unknown