Goth Cats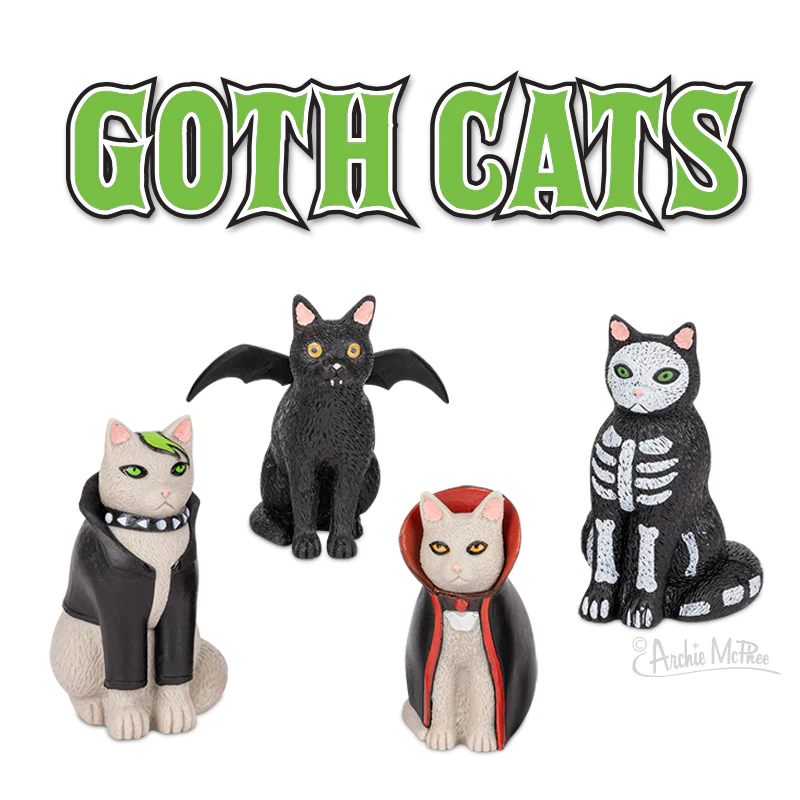 Goth Cats rule the night Some cats are a little bit different. Their souls seem to be a constant swirl of misty darkness and they are barely able to put up with your happiness and attempts to amuse them. These soft vinyl Goth Cats, between 2-1/2" (6.3 cm) and 2-3/4" (6.9 cm) tall, come in four different styles to show off their adorable darkness and ennui. You could also call them emo, but they find your attempts to classify them exhausting. 24 count. Individually tagged with UPC sticker. Illustrated display box.
Product Size: 2.5" - 2.75"
Package Size: None
Package Type: Bulk
Bilingual Packaging: Unknown
Pegable: No
Shelvable: Yes
Display Type: Counter CDU
Display Size: 7.5 x 11"
Battery Type: None
Age Group: None
Master Qty: 240
Inner Qty: 24
UPC Code: 739048130584
UPC Code on Product: Unknown