Itty Bitty Bones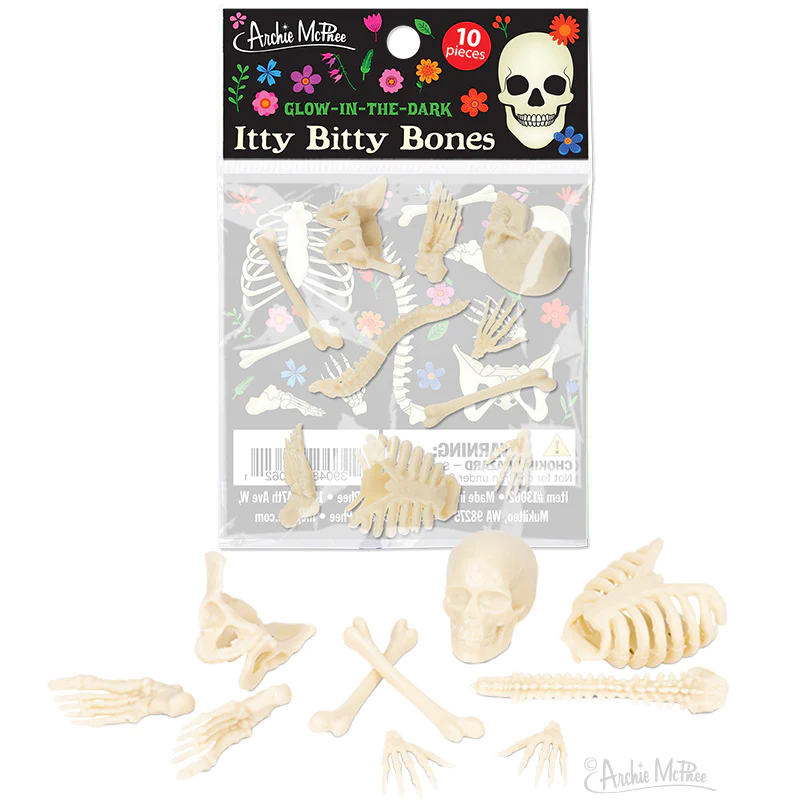 Is it a gnome crime scene? This set of random, soft vinyl bones between 3/4" (1.9 cm) and 1-3/4" (4.4 cm) long is perfect for petite pirates or tiny Halloween displays. Not only that, they glow in the dark! That means if you want to set up a little ancient fairy battlefield on your dining room table, it will be visible day or night! Illustrated bag of 10 bones.
Product Size: 3/4" - 1 3/4"
Package Size: 4" x .75 x 6.5"
Package Type: Color Bag
Bilingual Packaging: Unknown
Pegable: Yes
Shelvable: No
Display Type: None
Battery Type: None
Age Group: None
Master Qty: 576
Inner Qty: 12
UPC Code: 739048130621
UPC Code on Product: Unknown