Itty Bitty Forest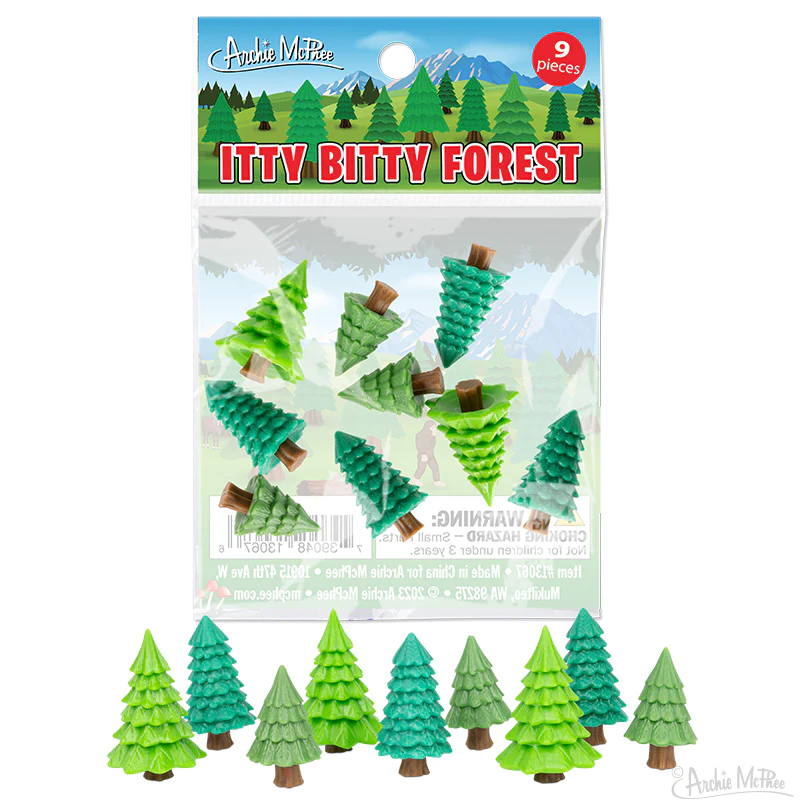 Wee trees If you can't see this Itty Bitty Forest, it might be because of all the trees! This set of nine Itty Bitty Trees, between 1" (2.5 cm) and 1-3/8" (3.4 cm) tall, are made of soft vinyl and stand on their own. They come in three different styles in three different forest-forward colors. Pairs well with our Itty Bitty Bigfoot. Illustrated bag of nine Itty Bitty Trees.
Product Size: 1 3/8"
Package Size: 4" x .75 x 6.5"
Package Type: Color Bag
Bilingual Packaging: Unknown
Pegable: Yes
Shelvable: No
Display Type: None
Battery Type: None
Age Group: None
Master Qty: 576
Inner Qty: 12
UPC Code: 739048130676
UPC Code on Product: Unknown