Itty Bitty Aliens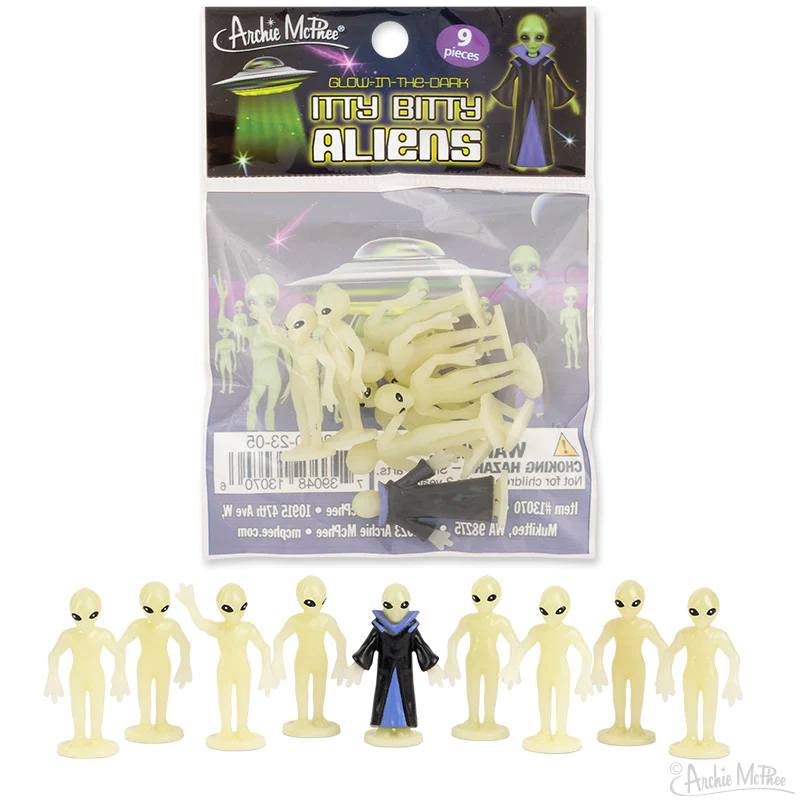 TAKE ME TO YOUR TINY LEADER Isn't it funny that we always imagine aliens being our size? These Itty Bitty Aliens ask the question, what if the conquering aliens landed in a world of giants? Each soft vinyl alien is 1-3/8" (3.4 cm) tall and glows in the dark. Each set includes four different styles of aliens, including one cloaked leader who will direct them to take over your kitchen counter... And then the world! Illustrated bag of nine Itty Bitty Aliens.
Product Size: 1 3/8"
Package Size: 4" x .75 x 6.5"
Package Type: Color Bag
Bilingual Packaging: Unknown
Pegable: Yes
Shelvable: No
Display Type: None
Battery Type: None
Age Group: None
Master Qty: 576
Inner Qty: 12
UPC Code: 739048130706
UPC Code on Product: Unknown