Finger Puppet - Bird Feeder Birds CDU(48)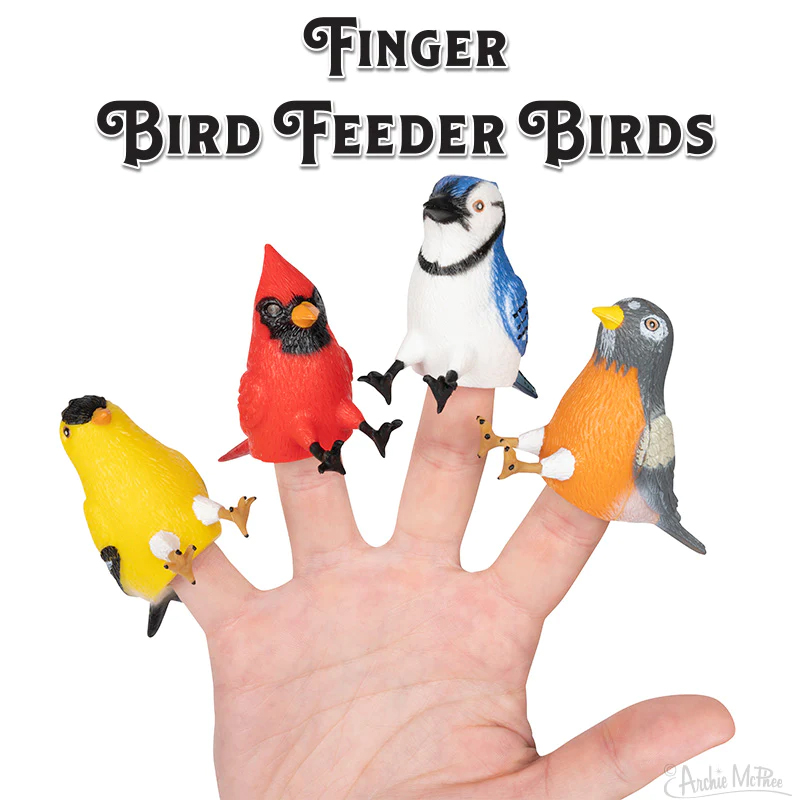 The bird feeder is the water cooler of your yard We'll admit it, over the course of the last few years, the birds in our backyard have become close personal friends. This assortment of four different bird finger puppets are made of soft vinyl and vary between 2-1/8" (5.3 cm) and 2-1/4" (5.7 cm) tall. The cardinal, goldfinch and robin are excellent conversationalists, but that blue jay is such a gossip! 48 count. Bulk. Illustrated display box.
Product Size: 2 1/4"
Package Size: None
Package Type: Bulk
Bilingual Packaging: Unknown
Pegable: No
Shelvable: Yes
Display Type: Counter CDU
Display Size: Unknown
Battery Type: None
Age Group: None
Master Qty: 576
Inner Qty: 48
UPC Code: 739048130720
UPC Code on Product: Unknown