Ornament - Jingle Butts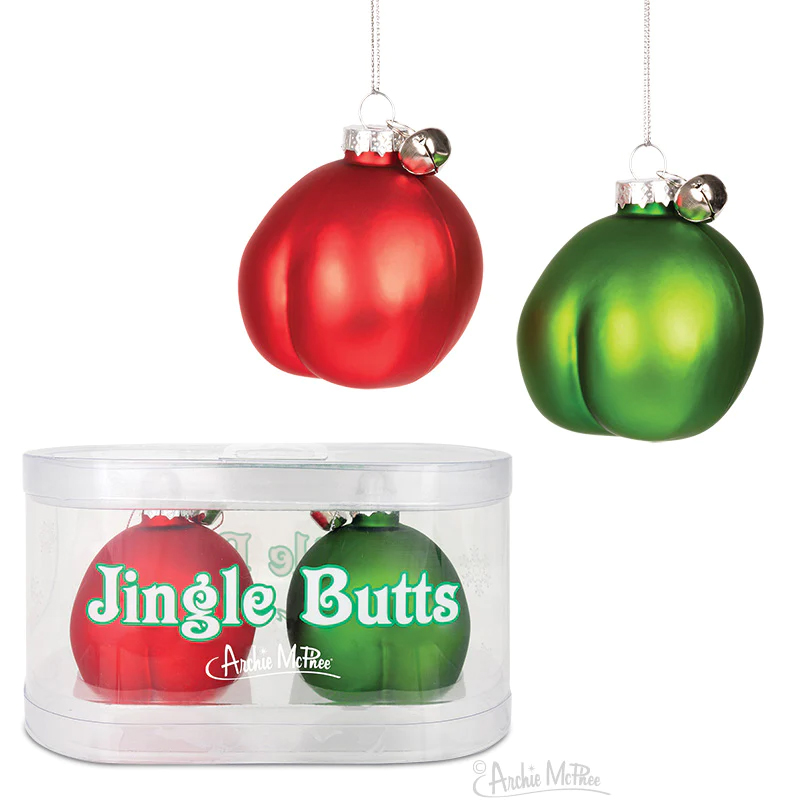 Class up your tree A little behind in your Christmas decorations? Jingle Butts to the rescue! These 3" (7.6 cm) tall, hand-blown glass ornaments look just like regular ornaments from the front, but the backside of the ornament is a backside! Not only that, but each Jingle Butt has its own tiny bell attached to it, as well as a string you can use to hang it from the tree. Ring in the Christmas cheer with a Christmas rear. Each package includes two ornaments, one red and one green. Illustrated acetate tube.
Product Size: 3"
Package Size: 7.5 x 4.5 x 4.5"
Package Type: PVC Box
Bilingual Packaging: Unknown
Pegable: No
Shelvable: Yes
Display Type: None
Battery Type: None
Age Group: None
Master Qty: 24
Inner Qty: 6
UPC Code: 739048130751
UPC Code on Product: Unknown