Finger Puppet - Capybaras CDU(48)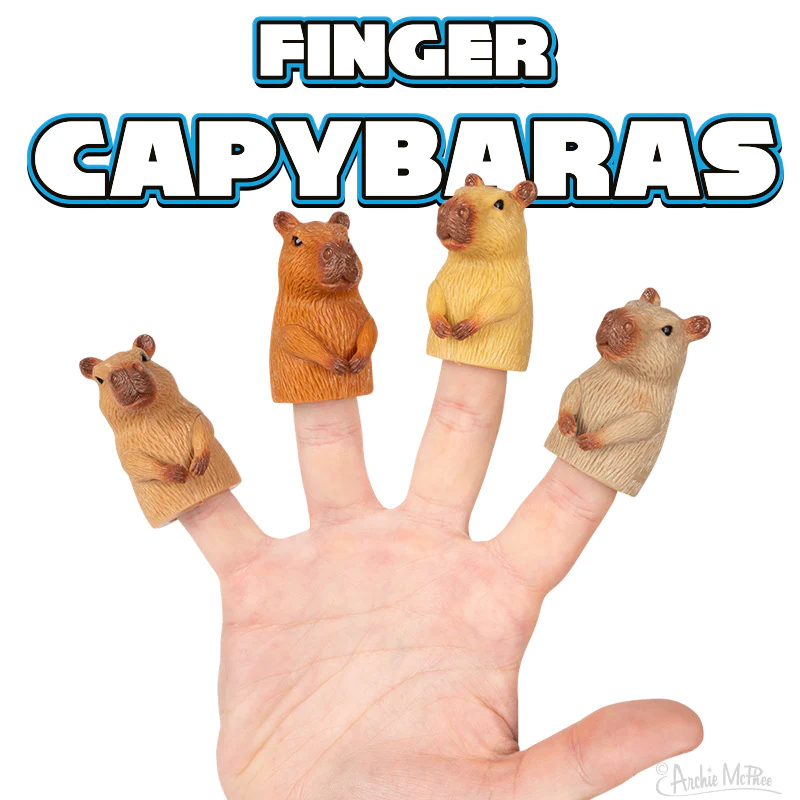 Cool as a capybara We all aspire to be as calm as a capybara. These relaxed rodents have gone viral on the internet for their enviable stoicism and love of warm baths. These soft vinyl finger puppets are 1-7/8" (4.7 cm) tall and come in four different capybara colors. So realistic you'll try to balance an orange on their heads. 48 count. Bulk. Illustrated display box.
Product Size: 1 7/8"
Package Size: None
Package Type: None
Bilingual Packaging: Unknown
Pegable: No
Shelvable: Yes
Display Type: Counter CDU
Display Size: Unknown
Battery Type: None
Age Group: None
Master Qty: 576
Inner Qty: 48
UPC Code: 739048130782
UPC Code on Product: Unknown