Itty Bitty Tools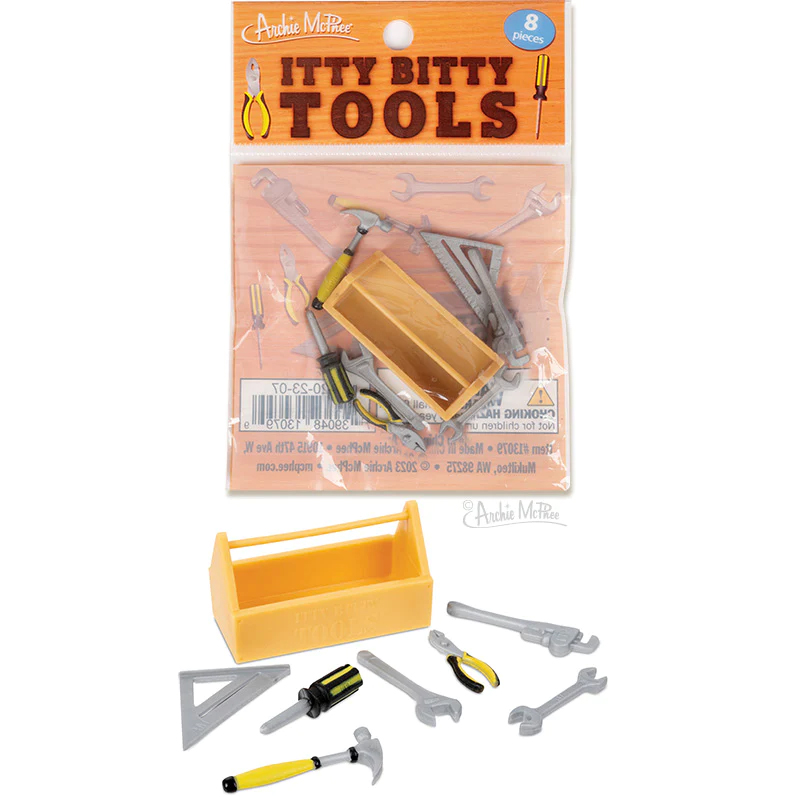 Perfect for a pocket-sized handyman When all you have is a tiny hammer, every problem looks like a tiny nail! This set of tiny tools with a toolbox just big enough to hold them provides enough soft vinyl tools to tackle all your small-scale problems. At between 7/8" (2.2 cm) and 1-1/4" (3.1 cm) long, the tools fit in the included 1-5/8" (4.1 cm) long toolbox. The perfect present for a compact carpenter. You get seven tools and one toolbox. Illustrated bag of eight Itty Bitty Tools.
Product Size: 7/8" - 1 1/4"
Package Size: 3.5 x 5.5"
Package Type: Color Bag
Bilingual Packaging: Unknown
Pegable: Yes
Shelvable: No
Display Type: None
Battery Type: None
Age Group: None
Master Qty: 576
Inner Qty: 12
UPC Code: 739048130799
UPC Code on Product: Unknown