Candy Canes - Gravy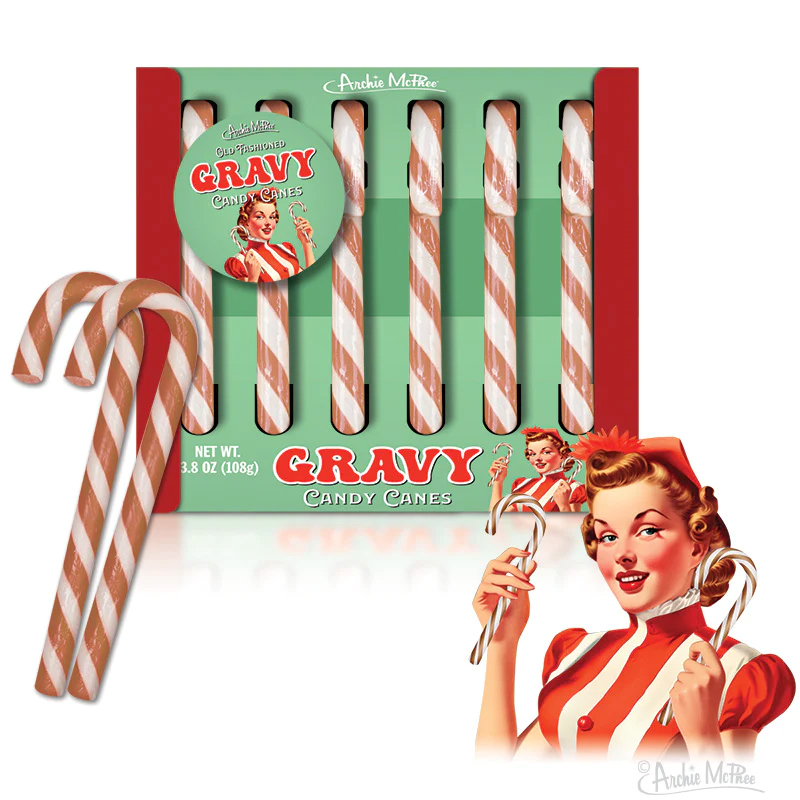 I think we've made a very gravy mistake No matter how bad a holiday meal is, you can always count on gravy to cover everything up and make it better. This set of six 5-1/4" (13.3 cm) tall, gravy-flavored canes with brown and white stripes will improve all the other parts of the holidays. Every time you get suckered into a difficult conversation with an inebriated relative, just suck on the savory goodness of a gravy candy cane and your troubles will melt away. Comes in an illustrated box. Shrink wrapped.
Product Size: 7 x 2 x 5.5"
Package Size: 7 x 2 x 5.5"
Package Type: Color Box
Bilingual Packaging: Unknown
Pegable: No
Shelvable: Yes
Display Type: None
Battery Type: None
Age Group: None
Master Qty: 36
Inner Qty: 12
UPC Code: 739048130805
UPC Code on Product: Unknown