Itty Bitty City Critters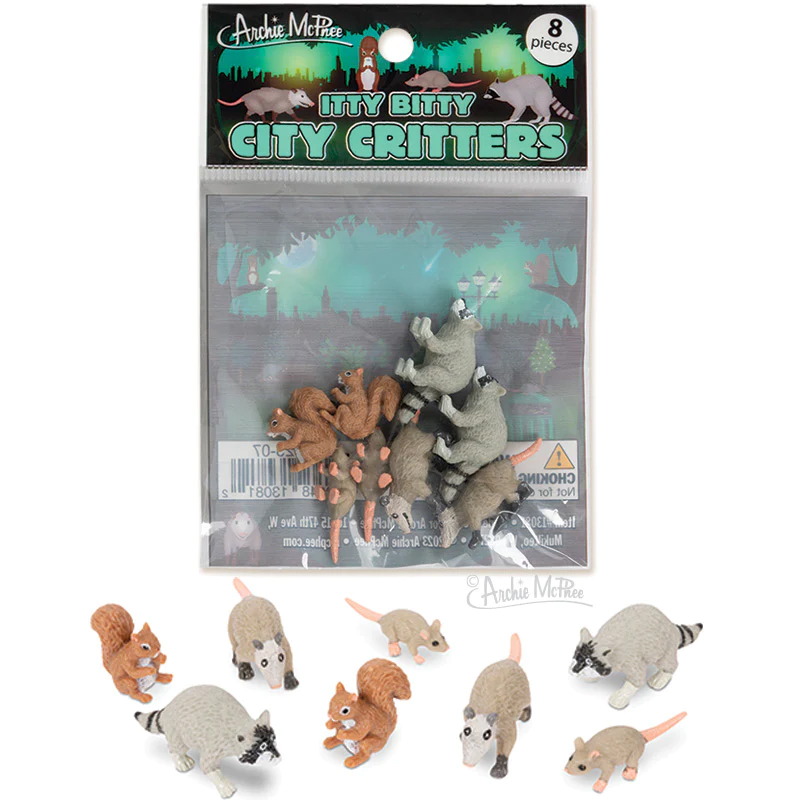 You call them rodents, I call them friend Sure, they cause messes and damage your property, but the animals that live in the city are also adorable. These soft vinyl Itty Bitty City Critters come in four different styles between 3/4" (1.9 cm) and 1-3/8" (3.4 cm) long. Whether you've had a possum under your porch or a raccoon rummaging in your recyclables, you've reviewed the security footage and developed relationships with all of them. Illustrated bag of eight assorted Itty Bitty City Critters.
Product Size: 3/4 - 1 3/8"
Package Size: 3.5 x 5.5"
Package Type: Color Bag
Bilingual Packaging: Unknown
Pegable: Yes
Shelvable: No
Display Type: None
Battery Type: None
Age Group: None
Master Qty: 576
Inner Qty: 12
UPC Code: 739048130812
UPC Code on Product: Unknown