Pull Back - Crow in a Peanut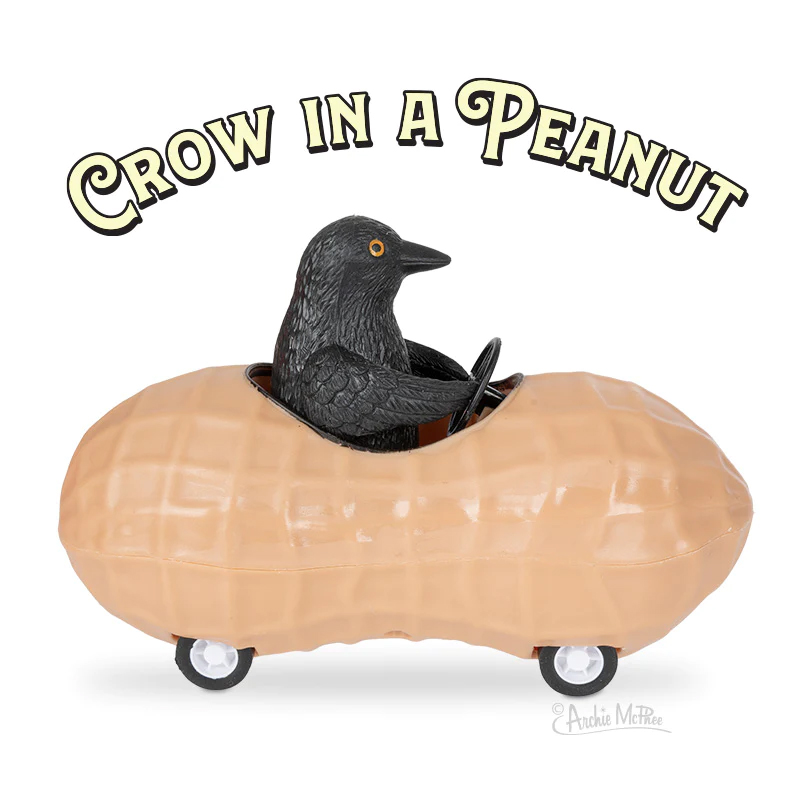 Watch this crow go go go! Crows love peanuts. So, if there were a fantasy world where crows drove around when they were tired of flying, of course their car would be shaped like a peanut! This pull-back corvid car is 5" (12.7 cm) long and made of soft vinyl and plastic. Pull the crow back and send it off to its daily caw-mute to work. Illustrated box.
Product Size: 5"
Package Size: 5.5 x 3.5 x 4.75"
Package Type: Color Box
Bilingual Packaging: Unknown
Pegable: No
Shelvable: Yes
Display Type: None
Battery Type: None
Age Group: None
Master Qty: 36
Inner Qty: 4
UPC Code: 739048130829
UPC Code on Product: Unknown