Itty Bitty Crows (12)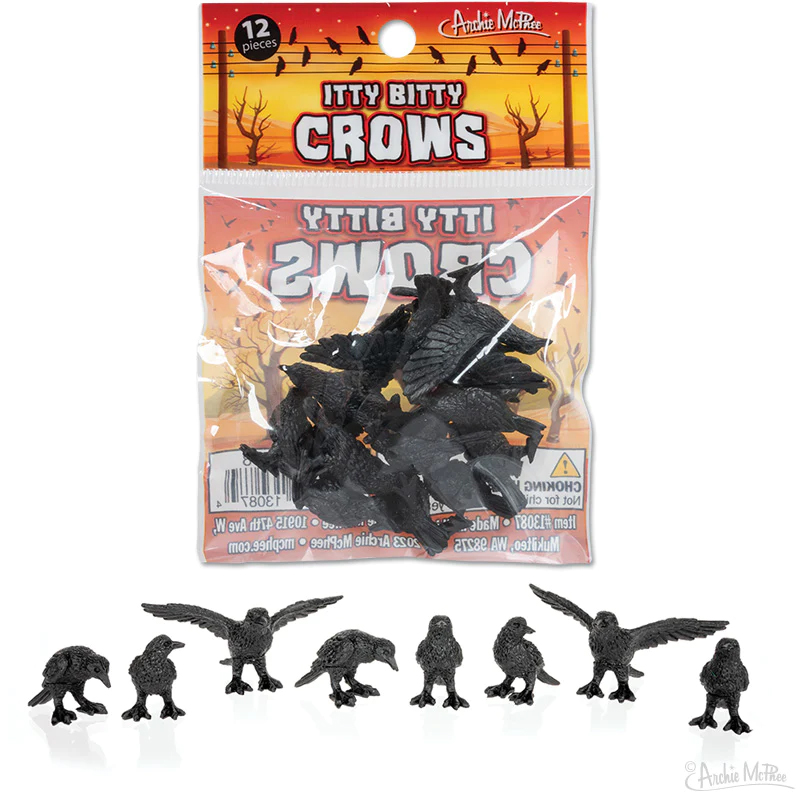 A pocketful of crows These tiny crows are so cute that actual crows would collect them and hand them out as gifts to people who give them peanuts. At between 5/8" (1.5 cm) and 7/8" (2.2 cm) tall, these soft vinyl corvids come in four different poses. This is our tiniest murder yet! 12 count. Illustrated bag.
Product Size: 7/8"
Package Size: 3.5 x 5.5"
Package Type: Color Bag
Bilingual Packaging: Unknown
Pegable: Yes
Shelvable: Yes
Display Type: None
Battery Type: None
Age Group: None
Master Qty: 576
Inner Qty: 12
UPC Code: 739048130874
UPC Code on Product: Unknown